Order of Blessings Books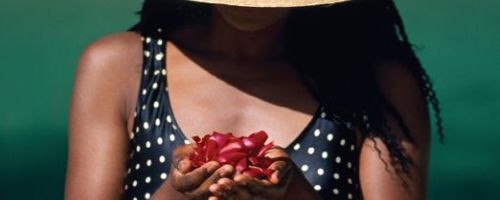 The Blessings series is a series of contemporary romance/romantic suspense novels by American novelist Beverly Jenkins. The series is set in Henry Adams, Kansas – a charming small town that always feels like home. The stories are about family, friendship, love and the little surprises hidden in life.
Beverly Jenkins began her Blessings series in 2009 with the novel Bring on the Blessings. The series is currently ongoing. Below is a list of Beverly Jenkins' Blessings books in order of when they were originally released (which is the same as their chronological order):
Publication Order of Blessings Books
| | | |
| --- | --- | --- |
| Bring on the Blessings | (2009) | |
| A Second Helping | (2009) | |
| Something Old, Something New | (2011) | |
| A Wish and a Prayer | (2012) | |
| Crystal Clear | (2013) | |
| Heart of Gold | (2014) | |
| For Your Love | (2015) | |
| Stepping to a New Day | (2016) | |
| Chasing Down a Dream | (2017) | |
| Second Time Sweeter | (2018) | |
| On the Corner of Hope and Main | (2020) | |
| A Christmas to Remember | (2021) | |
If You Like Beverly Jenkins Books, You'll Love…
Blessings Synopsis: Bring on the Blessings by Beverly Jenkins is the first book in the Blessings series. Bernadine Brown's surprise 52nd birthday present was catching her husband, Leo, in the act of cheating with his secretary. Hurt, and angry, she hired and lawyer and got herself $275 million. Having been raised in the church, she knew that when much is given much is expected, so she asked God to send her a purpose. The purpose turned out to be a town: Henry Adams, Kansas, one of the last surviving townships founded by freed slaves after the Civil War. The failing town had put itself up for sale on the Internet, so Bernadine bought it. Trent July is the mayor, and watching the town of his birth slide into debt and foreclosure is about the hardest thing he's ever done. When the buyer comes to town, he's impressed by her vision, strength, and the hope she wants to offer not only to the town and its few remaining residents, but to a handful of kids in desperate need of a second chance. Not everyone in town wants to get on board though; they don't want change. But Bernadine and Trent, along with his first love, Lily Fontaine, are determined to preserve the town's legacy while ushering in a new era with ties to its unique past and its promising future.
Order of Books » Characters »