Order of Charlie Chan Books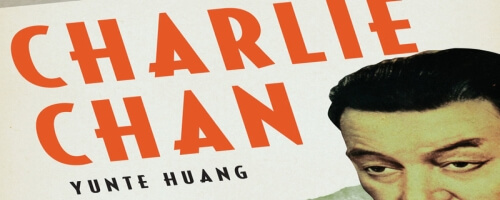 Charlie Chan is a fictional detective and the subject of numerous novels by the world famous author Earl Derr Biggers. The series is based, albeit loosely, on a real detective named Chang Apana who worked in Hawaii. The author conceived the character as a counterpoint to the stereotype of Asian villians in movies, books and television of the time.
Chan is a detective who works for the Honolulu police force, but in many books he travels to different parts of the world to solve mysteries. The books were turned into more than four dozen films with the best known adaptation featuring Swedish actor Warner Oland playing the title character, who played the character in sixteen movies. When Oland passed the role moved to Sidney Toler who did another twenty-two movies in the role.
Publication Order of Charlie Chan Books
| | | |
| --- | --- | --- |
| The House Without a Key | (1925) | |
| The Chinese Parrot | (1926) | |
| Behind That Curtain | (1928) | |
| The Black Camel | (1929) | |
| Charlie Chan Carries On | (1930) | |
| Keeper of the Keys | (1932) | |
| Charlie Chan in the Temple of the Golden Horde | (1974) | |
Publication Order of Charlie Chan Collections
If You Like Charlie Chan Books, You'll Love…
The novel that Charlie Chan made his debut in was called The House Without a Key. In this book we see the Inspector of the Honolulu Police Department. The book was well received for it's unique portrayal of Honolulu and Chan even speaks a form of pigeon English that is spoken by Hawaiian locals. The book introduces us to Chan through John Quint D. Winterslip who is from a wealthy Boston family and finds his uncle Dan murdered. He works with Chan to solve the case and John begins to change his ways and adapt to the Hawaiian lifestyle.
Charlie Chan Carries On is a true globe-trotting novel as Charlie investigates members of a tour group who are being murdered. He gets help in this one from his friend Chief Inspector Duff who works at Scotland Yard. While Dufff is investigating a murder, he is shot, and Chan must take his pace on his way to San Francisco in order to solve the crime.
Order of Books » Characters » Order of Charlie Chan Books