Order of Crowther and Westerman Books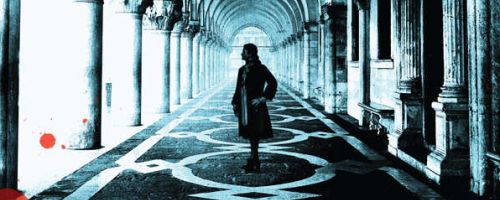 Crowther and Westerman is a series of historical mystery novels by English novelist Imogen Robertson. The series follows a mistress named Harriet Westerman along with Gabriel Crowther, who is a reclusive anatomist. The series is set in the late 18th century in West Sussex, England.
Imogen Robertson began her Crowther and Westerman series in 2009 with the novel Instruments of Darkness. The series is currently ongoing. Below is a list of Imogen Robertson's Crowther and Westerman books in order of when they were originally published (which is the same as their chronological order):
Publication Order of Crowther and Westerman Books
| | | |
| --- | --- | --- |
| Instruments of Darkness | (2009) | |
| Anatomy of Murder | (2010) | |
| Island of Bones | (2011) | |
| Circle of Shadows | (2012) | |
| Theft of Life | (2014) | |
If You Like Crowther and Westerman Books, You'll Love…
Crowther and Westerman Synopsis: Instruments of Darkness is the first Crowther & Westerman novel by Imogen Robertson. Thornleigh Hall, seat of the Earl of Sussex, dominates its surroundings. Its heir is missing, and the once vigorous family is reduced to a cripple, his whore and his alcoholic second son, but its power endures. Impulsive Harriet Westerman has felt the Hall's menace long before she happens upon a dead man bearing the Thornleigh arms. The grim discovery cries out for justice, and she persuades reclusive anatomist Gabriel Crowther to her cause, much against his better judgement; he knows a dark path lies before those who stray from society's expectations. That same day, Alexander Adams is killed in a London music shop, leaving his young children orphaned. His death will lead back to Sussex, and an explosive secret that has already destroyed one family and threatens many others.
Order of Books » Characters » Order of Crowther and Westerman Books