Order of Dante's Circle Books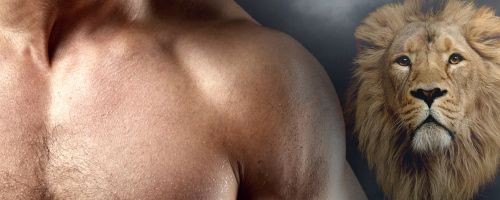 Dante's Circle is a series of paranormal romance novels by Carrie Ann Ryan. When seven friends get struck by lightning in their local hangout, they're sent into a paranormal world they never knew. Each woman will turn into a new paranormal creature, and will have to find their way through the path of fate and love.
Carrie Ann Ryan began her Dante's Circle series in 2012 with the novel Dust of My Wings. The series lasted seven novels and one novella, concluding with Prowled Darkness in 2016. Below is a list of Carrie Ann Ryan's Dante's Circle books in order of when they were first published (which is the same as their chronological order):
Publication Order of Dante's Circle Books
| | | |
| --- | --- | --- |
| Dust of My Wings | (2012) | |
| Her Warriors' Three Wishes | (2013) | |
| An Unlucky Moon | (2013) | |
| Tangled Innocence | (2014) | |
| His Choice | (2015) | |
| Fierce Enchantment | (2015) | |
| An Immortal's Song | (2016) | |
| Prowled Darkness | (2016) | |
| Dante's Circle Reborn | (2020) | |
If You Like Dante's Circle Books, You'll Love…
Dante's Circle Synopsis: Dust of My Wings is the first book in the Dante's Circle series by New York Times bestselling author Carrie Ann Ryan. Humans think they are alone – they are not. They all possess a dormant supernatural trait. All of the centuries of diluting and breeding have caused humans to think they are alone and untouched by magic. But what happens when something changes? Neat freak lab tech, Lily Banner lives her life as any ordinary human. She's dedicated to her work and loves to hang out with her friends at Dante's Circle, their local bar. When she discovers a strange blue dust at work she meets a handsome stranger holding secrets – and maybe her heart. But after a close call with a thunderstorm, she may not be as ordinary as she thinks. Shade Griffin is a warrior angel sent to Earth to protect the supernaturals' secrets. The problem is that he can't stop leaving dust in odd places around town. Now he has to find every ounce of his dust and keep the presence of the supernatural a secret. But after a close encounter with a sexy lab tech and a lightning quick connection, his millennia old loyalties may shift and he could lose more than just his wings in the chaos.
Order of Books » Characters » Order of Dante's Circle Books