Order of Redwood Pack Books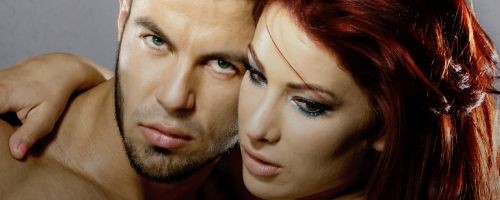 Redwood Pack is a series of paranormal romance novels and novellas by Carrie Ann Ryan. The Redwood Pack has been around for centuries – a pack of werewolves led by the Jamenson family. Throughout these centuries, the strongest of all – the eldest son – has led with power and dignity. They immerse themselves in their land yet integrate within society. Their secrets are kept through strength and trust. Edward and Patrica Jamenson have six sons and one daughter. Each must find their mates and meet their fate.
Carrie Ann Ryan began her Redwood Pack series in 2011 with the novella An Alpha's Path. The series is currently ongoing. Below is a list of Carrie Ann Ryan's books in order of when they were originally released (which is the same as their chronological order):
Publication Order of Redwood Pack Books
| | | |
| --- | --- | --- |
| An Alpha's Path | (2011) | |
| A Taste for a Mate | (2012) | |
| Trinity Bound | (2012) | |
| A Night Away | (2012) | |
| Enforcer's Redemption | (2012) | |
| Blurred Expectations | (2013) | |
| Forgiveness | (2013) | |
| Shattered Emotions | (2013) | |
| Hidden Destiny | (2014) | |
| A Beta's Haven | (2014) | |
| Fighting Fate | (2014) | |
| Loving the Omega | (2014) | |
| The Hunted Heart | (2014) | |
| Wicked Wolf | (2015) | |
If You Like Redwood Pack Books, You'll Love…
Redwood Pack Synopsis: An Alpha's Pack by Carrie Ann Ryan is a 104-page novella, and is the beginning of the Redwood Pack series. Melanie is a chemist in her mid-20s who has spent all of her adult life studying at school. Now that she has her Ph.D., she's to start her career, but before she does, her friend persuades her to relax and try to live again. A blind date set up through her friends seems like the answer. Melanie can take one night away from the lab and let her inner vixen out on a fixed blind date – a chance to get crazy with a perfect stranger. The gorgeous hunk she's to meet exceeds her wildest dreams – but he is more than what he appears and Melanie's analytical mind goes into overdrive. Kade, a slightly older werewolf (at over one hundred years), needs a night way from the Pack. Too many responsibilities and one near miss with a potential mate made Kade hide in his work, the only peace he can find. His brother convinces him to meet the sexy woman for a one night of fun. What's the harm? But when he finds this woman could be his mate, can he convince her to leave her normal, sane world and be with him and his wolf-half, for life?
Order of Books » Characters » Order of Redwood Pack Books