Order of Detective Erika Foster Books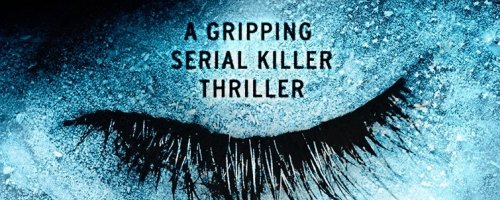 Detective Erika Foster is a series of crime novels by Robert Bryndza. The series began with The Girl in the Ice and has been a big success ever since. That first book has sold over one million copies nationwide.
Robert Bryndza is an author who has lived all over the world. He was born in the United Kingdom, but went on to spend parts of his life in the US and Canada. He eventually would head to Slovakia where he has made a home. In addition to his work on this series, he also writes a bestselling series of romantic comedy novels.
Publication Order of Detective Erika Foster Books
| | | |
| --- | --- | --- |
| The Girl in the Ice | (2016) | |
| The Night Stalker | (2016) | |
| Dark Water | (2016) | |
| Last Breath | (2017) | |
| Cold Blood | (2017) | |
| Deadly Secrets | (2018) | |
| Fatal Witness | (2022) | |
If You Like Detective Erika Foster Books, You'll Love…
The first book in the series, The Girl in the Ice starts with a young boy discovering a woman's body beneath the ice in a South London park. Erika Foster is called in to to lead the murder investigation and the clues are few and far between as the woman seemed to have a good life. What dark secrets could she possibly be hiding? Erika digs deeper and finds that this death may be connected to the murders of three prostitutes. All the women were found in the water, and she'll need to put the clues together fast before the killer strikes again.
Another great book in this series is called The Night Stalker. This one sees Erika investigating the murder of a doctor who was found suffocated in bed with a plastic bag over his head and his wrists bound. Before she can get too into that investigation, another body is found in the exact same matter. The department has a serial killer on their hands and Erika is leading the investigation. All of these deaths were single men with very private lives, but what is the link that ties them together and lead her to the killer?
Order of Books » Characters » Order of Detective Erika Foster Books