Order of Detective Jacob Lev Books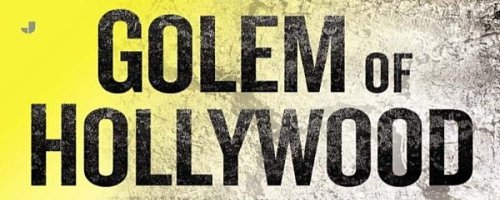 Detective Jacob Lev is a series of books written about a Los Angeles detective that delves into the supernatural. The series is written by author Jonathan Kellerman, who is well known for his Alex Delaware series, and his son, Jesse Kellerman, who is a playwright and writer himself.
The series starts with Lev feeling burned out in his career as a Los Angeles Detective. He was once a Harvard student that was forced to dropout due to family issues and now finds himself as a tired detective. His latest case is unlike any other he was worked though as he his latest case is leading him into something from his Jewish background, a Golem.
Publication Order of Detective Jacob Lev Books
(By: Jonathan Kellerman, Jesse Kellerman)
If You Like Detective Jacob Lev Books, You'll Love…
The series kicks off with The Golem of Hollywood. This book sees Jacob Lev wake up dazed and confused. He picked up a woman the night before, but he has no memory of it and the woman is gone. Then he gets called onto a case in the Hollywood Hills to investigate a murder. There is no body, only a head. The only clue is the Hebrew word for justice carved into a kitchen counter. Lev's investigation will take him across the world and lead him to some deep family secrets, and towards something that he never believed to be real, a Golem.
This book was followed up with The Golem of Paris. It's been a year since the events of the first book and Lev has turned to alcohol to deal with the the memories. He's having a hard time dealing with all that happened until he comes across a case that could bring him the answers he so desperately seeks. The gruesome unsolved murder will once again force him to travel the world and, hopefully, bring him closer to the truth.
Order of Books » Characters »