Order of Dragonfury Books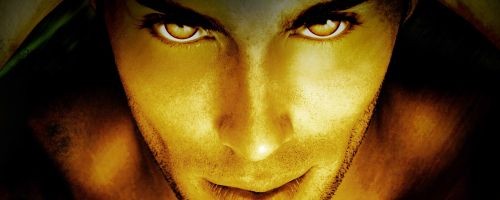 Dragonfury is a series of paranormal romance/fantasy novels by Canadian novelist Coreene Callahan. Mixing action, fantasy and romance, the series features a race of half-dragons, half-humans called dragon-shifters who live alongside humans and are sworn to protect them.
Coreene Callahan began her Dragonfury series in 2012 with the novel Fury of Fire. Below is a list of Coreene Callahan's books in order of when they were first released (which is the same as their chronological order):
Publication Order of Dragonfury Books
| | | |
| --- | --- | --- |
| Fury of Fire | (2012) | |
| Fury of Ice | (2012) | |
| Fury of Seduction | (2012) | |
| Fury of Desire | (2013) | |
| Fury of Obsession | (2015) | |
| Fury of Surrender | (2017) | |
| Fury of Destruction | (2021) | |
| Fury of Aggression | (2022) | |
Publication Order of "Villains" of the Dragonfury Books
If You Like Dragonfury Books, You'll Love…
Fury of Fire by Coreene Callahan is the first book in the Dragonfury series. A clandestine race of half-dragon, half-humans known as dragon-shifters lives among the human race. Bastian, leader of the Nightfury dragon clan, is sworn to protect humankind at all costs. For him, honour and duty always come first. When the clan dictates he take a human mate to sire a son, he falters, aware that for a human to birth a dragon-shifter she must die. Myst, the woman given into his care, is the most extraordinary he's ever met, and though he can't bear the thought of harming her he is bound by duty. Myst loves her life in the human world, but Bastian has captured her heart in an instant of electric connection. But Bastian and his warriors are in the middle of a deadly battle with the Razorback dragon-shifters, intent on killing every Nightfury clan member – and the humans they protect – the fate of their world and ours hangs in the balance.
Fury of Ice is book 2 in the Dragonfury series by Coreene Callahan. Homicide detective Angela Keen thrives on the city's rough streets. But when she becomes the prize of all prizes in the dragon-shifter world due to her "high-energy" status, she gets more than she bargained for. Kidnapped by Lothair of the Razorback clan, Angela barely survives captivity before managing to escape. Hurt and alone with nowhere to hide, she faces certain death when Lothair uses the trace energy she leaves in her wake to hunt her down. But before he can reach her, a mystery dragon-shifter intervenes and saves Angela's life. Now a guest of the Nightfury clan, Angela regains her strength as her rescuer, Rikar, the last living frost dragon, gradually breaks down her mistrust. Surrendering to her desire for Rikar, but still uncertain of her feelings, Angela goes against his wishes and agrees to be used as bait to lure Lothair into the open. As the battle commences, the true struggle comes from within: Will Angela return home to the life she loves, or forsake it all to be with Rikar?
Order of Books » Characters » Order of Dragonfury Books