Order of Guardians Of The Flame Books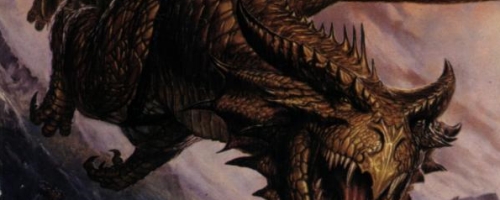 Guardians of the Flame is a fantasy series by Canadian-American novelist Joel Rosenberg. While playing a fantasy roleplaying game, a group of college students are suddenly transported into the game world by the gamemaster. In this fantasy world, they have to struggle to survive inside their own game.
The series started out in 1983 with The Sleeping Dragon, with novels coming out for most of the eighties and then they started coming out about every four years into the nineties and beyond up until Not Really the Prisoner of Zenda in 2003. Unfortunately, due to Rosenberg's death, there is no chance of the series continuing unless another author picks it up. The series is Joel Rosenberg's most widely known published work.
Below is a list of the Guardians Of The Flame series in order of when the books were released:
Publication Order of Guardians of the Flame Books
| | | |
| --- | --- | --- |
| The Sleeping Dragon | (1983) | |
| The Sword and the Chain | (1984) | |
| The Silver Crown | (1985) | |
| The Heir Apparent | (1987) | |
| The Warrior Lives | (1988) | |
| The Road to Ehvenor | (1991) | |
| The Road Home | (1995) | |
| Not Exactly the Three Musketeers | (1999) | |
| Not Quite Scaramouche | (2001) | |
| Not Really The Prisoner of Zenda | (2003) | |
If You Like Guardians Of The Flame Books, You'll Love…
Guardians Of The Flame Synopsis: The Sleeping Dragon is the first book of Joel Rosenberg's Guardians of the Flame series. While playing a fantasy game, James, Karl and Andrea are playing their roles as usual, but Professor Deighton has other ideas for the students. They find themselves living in the world of their very own game with their forms now taking on their characters. Will the gamers ever make it back home again? To get back, they will have to cross the path of a dreaded enemy…
Shop Worldwide: Amazon.com | Amazon.co.uk | Amazon.ca
Order of Books » Characters » Order of Guardians Of The Flame Books