Order of Hard Ink Books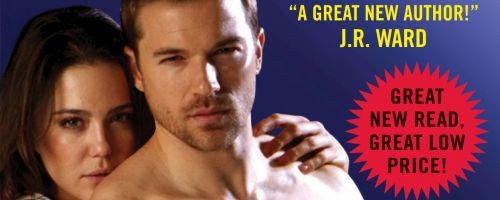 Hard Ink is a series of contemporary romance novels by American novelist Laura Kaye. The series follows five ex-soldiers who must do battle against an organized crime ring. Their base of operations? Hard Ink Tattoo.
Laura Kaye began her Hard Ink series in 2013 with the novel Hard As It Gets. The series lasted five novels plus short stories. Below is a list of Laura Kaye's Hard Ink books in order of when they were originally released (which is also their chronological order):
Publication Order of Hard Ink Books
| | | |
| --- | --- | --- |
| Hard as It Gets | (2013) | |
| Hard as You Can | (2014) | |
| Hard to Hold on To | (2014) | |
| Hard to Come By | (2014) | |
| Hard to Be Good | (2015) | |
| Hard to Let Go | (2015) | |
| Hard as Steel | (2015) | |
| Hard Ever After | (2016) | |
If You Like Hard Ink Books, You'll Love…
Hard Ink Synopsis: Hard As It Gets is the first Hard Ink novel by Laura Kaye. Something real bad just walked into Nicholas Rixey's tattoo parlor. Becca Merritt is warm, sexy and wholesome, which is pure temptation to a very jaded Nick. He's left his military life behind in order to help run Hard Ink Tattoo, but Becca is his ex-commander's daughter. Loyalty won't let him turn her away. Lust has plenty to do with it too. Becca needs Nick, as her brother may have been kidnapped. She just wasn't expecting to want him so much. As their investigation turns into all-out war with an organized crime ring, only Nick can keep her safe. And only Becca can heal the deep, hidden scars. Desire is the easy part. Love is as hard as it gets. Lucky thing Nick loves a challenge!
Order of Books » Characters »