Order of Hidden Cove Firefighters Books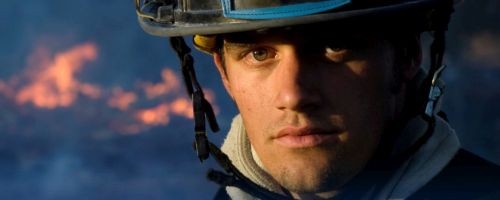 The Hidden Cove Firefighters series is a series of contemporary romance novels by Kathryn Shay. Set in Hidden Cove, the series follows the romances of the men of the Hidden Cove Fire Department.
Kathryn Shay began her Hidden Cove Firefighters series in 2003 with the novel After the Fire. The series is currently ongoing. Below is a list of Kathryn Shay's Hidden Cove books in order of when they were originally released (which is the same as their chronoological order):
Publication Order of Hidden Cove Firefighters Books
| | | |
| --- | --- | --- |
| After the Fire | (2003) | |
| On the Line | (2003) | |
| Nothing More to Lose | (2003) | |
| America's Bravest | (2011) | |
| In Too Deep | (2011) | |
| It Had to Be You | (2012) | |
| Chasing the Fire | (2013) | |
| The Fire Inside | (2014) | |
| A Burning Passion | (2016) | |
| Take Me Back | (2020) | |
If You Like Hidden Cove Firefighters Books, You'll Love…
Hidden Cove Firefighters Synopses: After the Fire is the first book in the Hidden Cove Firefighters series by Kathryn Shay. Three firefighters from the Malvaso family are trapped in a burning building and almost lose their lives. After they are rescued, they decide to change the way they've been living. Mitch, the eldest, wants to make some decisions about his dysfunctional marriage and spend more time with his troubled teenagers. Jenn decides to have a baby – with her best friend, Grady. And Zach, the bad boy of the group, vows to make up for his past sins and become a better man.
In On the Line by Kathryn Shay (book 2 of the series), Fire Chief Noah Callahan can't understand what's going on in his department. A series of arson fires, broken equipment and unusual accidents plague the firefighters. It's no surprise when he comes under investigation by Captain Eve Woodward from the Office of Fire Prevention and Control. She arrives in Hidden Cove believing he's guilty, but soon begins to respect, understand and care about this very good man. A second storyline follows hotshot Zach Malvaso, who suffers from PTSD, as he befriends, then falls in love with tough, aloof female firefighter Casey Brennan. Together Casey and Zach confront their demons and alter the course of their lives.
Order of Books » Characters » Order of Hidden Cove Firefighters Books