Order of Callaways Books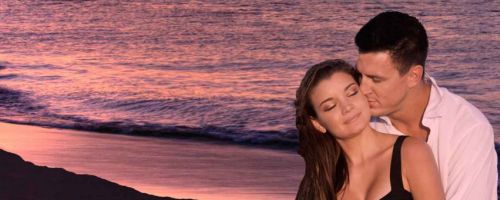 The Callaways is a series of contemporary romance novels by American novelist Barbara Freethy. The Callaway family was born and bred to protect. Each book in this series follows a different member of the eight-sibling Irish-American Callaway family and their romantic adventures.
Barbara Freethy began her Callaways series in 2012 with the novel On a Night Like This. The series lasted eight novels (not including novellas), concluding with the 2015 novel Somewhere Only We Know. Below is a list of Barbara Freethy's Callaways books in order of when they were originally published (which is the same as their chronological order):
Publication Order of Callaways Books
| | | |
| --- | --- | --- |
| On a Night Like This | (2012) | |
| So This is Love | (2013) | |
| Falling For a Stranger | (2013) | |
| Between Now and Forever | (2013) | |
| Nobody But You | (2013) | |
| All a Heart Needs | (2014) | |
| That Summer Night | (2014) | |
| When Shadows Fall | (2014) | |
| Somewhere Only We Know | (2015) | |
| If I Didn't Know Better | (2016) | |
| Tender is the Night | (2016) | |
| Take Me Home | (2016) | |
| Closer to You | (2016) | |
| Once You're Mine | (2017) | |
If You Like Callaways Books, You'll Love…
Callaway Family Synopsis: On a Night Like This is the first book in the Callaways series by Barbara Freethy. While the Callaway men generally become firefighters, Aiden Callaway decided he wanted to become a smokejumper. He never second-guessed himself until his friend Kyle lost his life on the job, and Aiden was injured severely. Aiden can't remember what happened (nor does he want to), but everyone blames him for Kyle's death. If the truth would clear Aiden's name, it may hurt Kyle's reputation. Sara has always been the sweet, innocent girl next door and his sister's best friend. But one night as teenagers changed their relationship forever. She's never forgiven how Aiden hurt her, but now she's moved on and is looking for her own truth. Sparks have existed between the two for years, but Sara is not wanting to take a chance on a failed relationship and Aiden knows how hot fire can get. When they were young, they weren't ready for eachother. Could they be ready now?
Shop Worldwide: Amazon.com | Amazon.co.uk | Amazon.ca
Order of Books » Characters » Order of Callaways Books