Order of Hot SEALs Books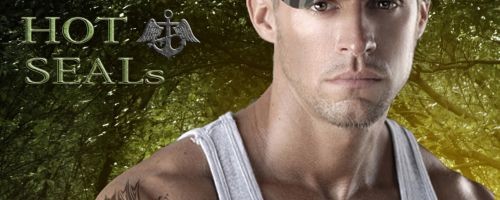 Hot SEALs is a series of romantic suspense novels by American novelist Cat Johnson. This series follows combat-hardened SEALs, both in active duty and those who have left service to work for GAPS (Guardian Angel Protection Services) in the private sector, as they fight against enemy threats and battle for the women they love.
Cat Johnson began her Hot SEALs series in 2014 with the novel Night with a SEAL. The series is currently ongoing. Below is a list of Cat Johnson's Hot SEALs books in order of when they were originally released (which is the same as their chronological order):
Publication Order of Hot SEALs Books
| | | |
| --- | --- | --- |
| Night with a SEAL | (2014) | |
| Saved by a SEAL | (2014) | |
| SEALed at Midnight | (2014) | |
| Kissed by a SEAL | (2015) | |
| Protected by a SEAL | (2015) | |
| Loved by a SEAL | (2015) | |
| Tempted by a SEAL | (2016) | |
| Wed to a SEAL | (2016) | |
| Romanced by a SEAL | (2016) | |
| Rescued by a Hot SEAL | (2016) | |
| Betting on a Hot SEAL | (2017) | |
| Escape with a Hot SEAL | (2017) | |
| Matched with a Hot SEAL | (2017) | |
| SEAL the Deal | (2017) | |
If You Like Hot SEALs Books, You'll Love…
Hot SEALs Synopsis: Night with a SEAL by Cat Johnson is the first book in the Hot SEALs series. A team of sexy SEALs, a terrorist threat, and an attraction that can't be denied… Jon Rudnick has never been afraid to risk life and limb for his country. But when navigating military red tape becomes tougher than the enemy it makes Jon begin to re-evaluate his future. So does Alison Cressly, the woman who doesn't do one-night stands or SEALs but who broke both rules with Jon the eve of his deployment to Afghanistan. He can't stop thinking about her – not while away and not now that he's back. When Ali's life is threatened and military rules won't allow him to intervene, Jon decides it's time to take back control. The question is what would a SEAL do as a civilian? Jon's got skills, drive and an idea, as well as a few teammates willing to cover his six. And he's got the hope of more with Ali.
Order of Books » Characters » Order of Hot SEALs Books