Order of Inspector Rostnikov Books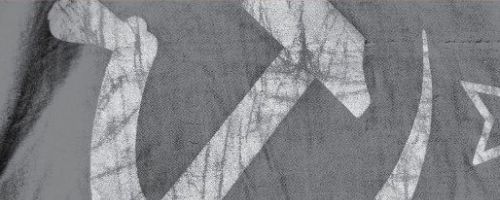 Inspector Rostnikov is a series of crime fiction/mystery novels by American novelist Stuart Kaminsky. Inspector Porfiry Petrovich Rostnikov is a police investigator who plies his trade in Moscow, Russia.
Stuart M. Kaminsky began his Inspector Rostnikov series in 1981 with Rostnikov's Corpse (also known as Death of a Dissident). The series lasted 16 novels, concluding with 2010's A Whisper to the Living. Below is a list of Stuart M. Kaminsky's Inspector Porfiry Petrovich Rostnikov books in order of when they were first released (which is also their chronological order):
Publication Order of Porfiry Rostnikov Books
| | | |
| --- | --- | --- |
| Death of a Dissident / Rostnikov's Corpse | (1981) | |
| Black Knight in Red Square | (1984) | |
| Red Chameleon | (1985) | |
| A Cold Red Sunrise | (1987) | |
| A Fine Red Rain | (1987) | |
| The Man Who Walked Like a Bear | (1990) | |
| Rostnikov's Vacation | (1991) | |
| Death of a Russian Priest | (1992) | |
| Hard Currency | (1995) | |
| Blood and Rubles | (1996) | |
| Tarnished Icons | (1997) | |
| The Dog Who Bit a Policeman | (1998) | |
| Fall of a Cosmonaut | (2000) | |
| Murder on the Trans-Siberian Express | (2001) | |
| People Who Walk in Darkness | (2008) | |
| A Whisper to the Living | (2009) | |
Notes: Rostnikov's Corpse was also published under the title Death of a Dissident.
If You Like Inspector Rostnikov Books, You'll Love…
Inspector Porfiry Rostnikov Synopses: In the first book of the Inspector Rostnikov series, Death of a Dissident (aka Rostnikov's Corpse), Aleksander Granovsky has dedicated his life to exposing the penal system of Russian and its brutality, but has been charged with smuggling essays to the West. While he's in the middle of writing a speech, a hired killer puts a sickle through his heart. Moscow detective Porfiry Rostnikov is given the case, but he must use all of his skills in order to find this assassin.
The second book of Stuart Kaminsky's Inspector Rostnikov series is Black Knight in Red Square. Moscow's Metropole Hotel is a relic from the previous era, but is not very well maintained. Now, it is also the scene of four murders. An American, a Japanese and two Russians lay dead. The Krelim goes to Porfiry Rostnikov in order to solve these murders and keep them under wraps.
In Red Chameleon, Rostnikov thinks he may have found his way out of Russia after a lifetime of service. He's found some incriminating evidence and uses it to bargain himself and his wife exit visas. But when Brezhnev's death sends the country into turmoil, it puts an end of Inspector Rostnikov's possible departure.
Shop Worldwide: Amazon.com | Amazon.co.uk | Amazon.ca
Order of Books » Characters » Order of Inspector Rostnikov Books