Order of Lara McClintoch Books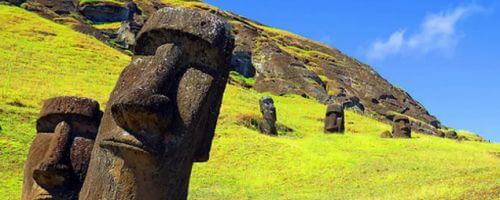 Lara McClintoch is the protagonist in a series of mystery novels by Canadian novelist Lyn Hamilton. Lara McClintoch is an antiques dealer based in Toronto. She travels across the world a lot as part of her job to acquire antiques, which ends up getting her into trouble and having to solve murders. She is described as adventurous, smart, funny, and polite. Each book in the series is set in a different country.
Lyn Hamilton debuted her Lara McClintoch character with her own debut novel, The Xibalba Murders, which was published in 1997. The series lasted 11 books, until 2007's The Chinese Alchemist. Below is a list of Lyn Hamilton's Lara McClintoch books in order of when they were originally released (which is the same as their chronological order):
Publication Order of Lara McClintoch Archaeological Mysteries Books
| | | |
| --- | --- | --- |
| The Xibalba Murders | (1997) | |
| The Maltese Goddess | (1998) | |
| The Moche Warrior | (1999) | |
| The Celtic Riddle | (2000) | |
| The African Quest | (2001) | |
| The Etruscan Chimera | (2002) | |
| The Thai Amulet | (2003) | |
| The Magyar Venus | (2004) | |
| The Moai Murders | (2005) | |
| The Orkney Scroll | (2006) | |
| The Chinese Alchemist | (2007) | |
If You Like Lara McClintoch Books, You'll Love…
Lara McClintoch Synopsis: The Moche Warrior is book 3 in the Lara McClintoch series by Lyn Hamilton. Lara McClintoch, an antiques dealer based in Toronto, thought her life was finally getting back to normal. One failed marriage and a failed business behind her, Lara's new antiques shop is doing well and her personal life is nothing to complain about either. That is, until her ex-husband decides to set up shop across the street. After winning a bidding war just to spite her ex, Lara gets more than she bargained for when her antiques shop suddenly becomes a target for burglary, arson and murder. It turns out the box of junk from the auction isn't as worthless as she thought. What she assumed were cheap reproductions turn out to be actual ancient artifacts – and illegal ones at that.
In an attempt to save her store, her reputation, and ultimately, her life, Lara journeys to Peru where more danger awaits. She cons her way into the crew of an archeological dig, but soon discovers she isn't the only one there with a hidden agenda. Unsure of whom to trust, Lara is on her own to take down an entire faction of black market antiquities dealers and an army of grave robbers to boot!
Order of Books » Characters » Order of Lara McClintoch Books