Order of Lord Of The Rings Books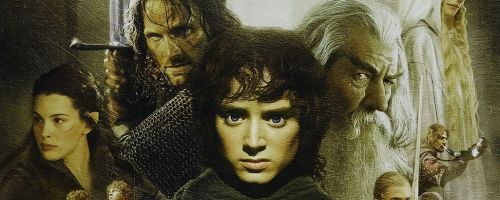 The Lord of the Rings is an epic high fantasy adventure novel written by English author J.R.R. Tolkien. The novel follows hobbits Frodo Baggins, Sam Gamgee, Merry Brandybuck and Pippin Took and others including Aragorn, Boromir, Gimli, Legolas and Gandalf during the War of the Ring. The Lord of the Rings was adapted into a feature film trilogy released between the years of 2001 and 2003. The Hobbit two-part series is also in production, set for releases in 2012 and 2013 respectively.
The novel was divided up into three volumes entitled The Fellowship of the Ring, The Two Towers and The Return of the King. We have included The Hobbit as apart of the "series," although The Lord of the Rings is truly a novel split into multiple volumes rather than a series of novels. The Lord of the Rings volumes were published between July 1954 and October 1955. The Hobbit was published in 1937. Below is the order of J.R.R. Tolkien's Lord of the Rings books in publication order (which is also their chronological order):
Publication Order of The Lord of the Rings Books
Note: The full title of The Hobbit is The Hobbit, or There and Back Again.
If You Like Lord Of The Rings Books, You'll Love…
Order of Books » Characters » Order of Lord Of The Rings Books
One Response to "Order of Lord Of The Rings Books"