Order of Max & Angela Books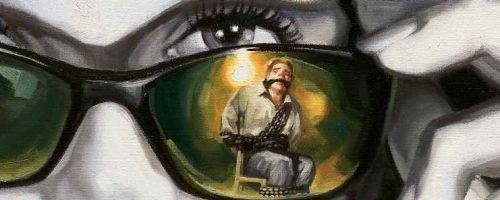 Max and Angela is a series of hardboiled detective novels by Ken Bruen and Jason Starr. Max Fisher is a wealthy businessman who is starting out in New York City with his sexy assistant, Angela Petrakos.
The Max and Angela series began in 2006 with the novel Bust. The series is currently ongoing. Below is a list of the Max and Angela books in order of when they were originally published (which is the same as their chronological order):
Publication Order of Max and Angela Books
(By: Ken Bruen, Jason Starr)
If You Like Max & Angela Books, You'll Love…
Max & Angela Synopsis: If you can learn 5 important lessons from reading Bust by Ken Bruen and Jason Starr, first on the list would be if you're going to hire someone to kill your wife, don't hire a psychopath; don't use Drano when disposing of a corpse; hotel room doors aren't all that secure; you can find a better disguise than a curly blonde wig; and finally, secrets can kill.
In Slide by Ken Bruen and Jason Starr (book 2 in the Max & Angela series), Max Fisher used to run a computer company, while Angela Petrakos was his assistant/mistress. But that was last year. Now Max is reinventing himself as a hip-hop crack dealer and Angela's back in Ireland, hooking up with someone at the top of his field… in the field of serial killing. It's only a matter of time before they meet again…
Order of Books » Characters » Order of Max & Angela Books