Order of Molly Sutton Books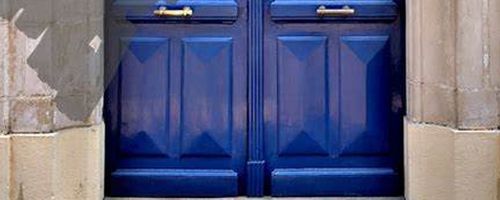 Molly Sutton is the protagonist in a series of cozy mystery novels by American novelist Nell Goddin. Molly Sutton is a 38-year-old Bostonian who is recovering from a failed marriage. In order to make a fresh start, she moves to France. When she hears about a murder there, she becomes extremely interested, and decides she has to investigate it herself.
Nell Goddin began her Molly Sutton series in 2015 with the novel The Third Girl. While the author suggests reading in order to learn more about the characters, each novel in the series can be treated as a standalone novel. Below is a list of Nell Goddin's Molly Sutton books in order of when they were first released (which is the same as their chronological order):
Publication Order of Molly Sutton Mysteries Books
| | | |
| --- | --- | --- |
| The Third Girl | (2015) | |
| The Luckiest Woman Ever | (2015) | |
| The Prisoner of Castillac | (2015) | |
| Murder for Love / Red for Love | (2016) | |
| The Chateau Murder | (2016) | |
| Murder on Vacation | (2016) | |
| An Official Killing | (2017) | |
| Death in Darkness | (2017) | |
| No Honor Among Thieves | (2018) | |
If You Like Molly Sutton Books, You'll Love…
Molly Sutton Synopses: The Luckiest Woman Ever is the second book in the Molly Sutton Mysteries series by Nell Goddin. After amateur detective Molly Sutton stumbles on a dead body, she wastes no time before eavesdropping and elbowing her way into conversations all over the French village of Castillac. But when Chief Dufort is about to clap handcuffs on the wrong man, she's got to do more than chat to save him. Will she have the stuff – and the skill – to pull it off?
The Prisoner of Castillac by Nell Goddin is the third book in the Molly Sutton Mysteries series. What if Valerie is still alive? Virtually no one in the village of Castillac holds out any hope. It has been seven years, after all. Seven years since the popular, mischievous Valerie Boutillier disappeared without a trace. The exertions of the gendarmes, led by Chief Dufort, yielded almost no clues, and his failure to solve the case had been one of the main reasons he quit the force. But then a shred of evidence appears. It might be nothing. But Molly Sutton isn't afraid to grab hold of it and take it as far as she can. Will a shred be enough? And if Valerie is still alive, how will Molly and Ben ever find her in time?
Order of Books » Characters » Order of Molly Sutton Books