Order of Mortality Doctrine Books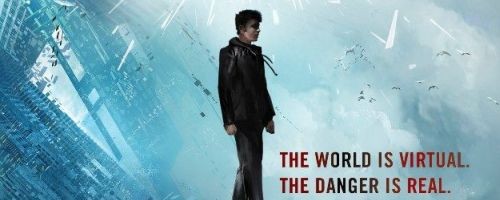 The Mortality Doctrine is a trilogy of YA science fiction/action-adventure novels by American author James Dashner. In this series, a virtual reality world (known as the "VirtNet") that is intended for gaming has been hijacked. Michael is the gamer who has been chosen to go into this virtual reality world and stop the hacker from taking innocent gamers hostage.
James Dashner began his Mortality Doctrine series in 2013 with the novel The Eye of Minds. It was followed up in 2014 with a prequel short story entitled Gunner Skale and a 2014 novel The Rule of Thoughts. The series concluded with the novel The Game of Lives in 2015. Below is a list of James Dashner's Mortality Doctrine books in order of when they were originally published (as well as in chronological order):
Publication Order of The Mortality Doctrine Books
If You Like Mortality Doctrine Books, You'll Love…
Mortality Doctrine Synopsis: The Eye of Minds is the first book in the Mortality Doctrine trilogy by James Dashner. Michael is a gamer who spends more of his time on VirtNet than in the real world. What VirtNet does is offers complete and total mind and body immersion – something that's very addictive. Technology has advanced so that anyone with enough money can experience something beyond the real world, risking their life without a chance of dying. Or, if they're not in the mood for that, they can simply hang out with Virt-friends. Those who are adept at hacking can have even more fun. Why follow any rules when they're lame to begin with? But rules are in place for a purpose. Technology can be dangerous. One player is even holding others hostage inside VirtNet, causing them to become braindead. But his motives are unknown. In order the catch a hacker, the government knows you need a hacker on your side. They've been watching Michael. To help them, Michael will have to go off the VirtNet grid. There are back alleys and corners in the system human eyes have never seen and predators he can't even fathom — and there's the possibility that the line between game and reality will be blurred forever.
Order of Books » Characters » Order of Mortality Doctrine Books