Order of Nathan Active Books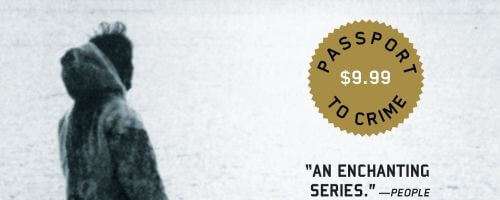 Nathan Active is the protagonist in a series of mystery novels by American novelist Stan Jones. Nathan Active was born to a poor Inupiat girl, but he was adopted by white parents in the city of Anchorage, Alaska. He works as an Alaskan State Trooper, and is now stationed in Chukchi – the village in which he was born.
Stan Jones began his Nathan Active series in 1999 with the novel White Sky, Black Ice. The series is currently ongoing. Below is a list of Stan Jones' Nathan Active books in order of when they were first published (which is the same as their chronological order):
Publication Order of Nathan Active Mystery Books
| | | |
| --- | --- | --- |
| White Sky, Black Ice | (1999) | |
| Shaman Pass | (2003) | |
| Frozen Sun | (2008) | |
| Village of the Ghost Bears | (2009) | |
| Tundra Kill | (2016) | |
| The Big Empty | (2018) | |
| Ghost Light | (2021) | |
If You Like Nathan Active Books, You'll Love…
Nathan Active Synopsis: Frozen Sun is the third book in the Nathan Active series by Stan Jones. Blizzards, tundra, Eskimos, bush pilots, and bingo-loving grandmothers enliven this literate ethnic mystery starring Alaska State Trooper Nathan Active, who has been assigned to the remote Arctic town of Chukchi. Though born an Inupiat Eskimo, Active was raised in Anchorage by Caucasian parents and has little knowledge of his native culture. During the long months he has spent in Chukchi, he has rallied against the icy weather and struggled to understand his two cultural identities, but he realizes how deeply he has been settling into the rhythms of community life when Grace Palmer, a local beauty queen, goes missing. The state trooper mounts a search that ultimately leads him halfway across Alaska – and gives him plenty of time to discover he is in love with Grace. Closing in on the answers, he discovers evidence that points to one of two solutions: she is either dead, or she is a murderer.
Order of Books » Characters » Order of Nathan Active Books