Order of Posadas County Mysteries Books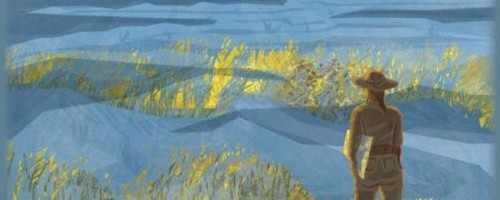 The Posadas County Mysteries is a series of western-themed mystery/police procedural novels by American novelist Steven F. Havill. The first nine novels of the series follow Bill Gastner, who starts off as Undersheriff of Posadas County, New Mexico. Since then, the novels follow Undersheriff Estella Reyes-Guzman following Gastner's retirement.
Steven F. Havill began his Undersheriff Bill Gastner/Posadas County Mysteries in 1991 with the novel Heartshot. That part of the series ended with the ninth novel in the series, Bag Limit (published in 2001). The series began focusing on Undersheriff Reyes-Guzman in 2002 with the novel Scavengers. The series is currently ongoing, with a new novel being published each year. Below is a list of Steven F. Havill's Posadas County Mysteries books in order of when they were originally published (which is the same as their chronological order):
Publication Order of Bill Gastner Mystery Books
Heartshot
(1991)
Bitter Recoil
(1992)
Twice Buried
(1994)
Before She Dies
(1996)
Privileged to Kill
(1997)
Prolonged Exposure
(1998)
Out of Season
(1999)
Dead Weight
(2000)
Bag Limit
(2001)
One Perfect Shot
(2011)
Easy Errors
(2017)
Chronologically, read Easy Errors followed by One Perfect Shot then the rest of the series in publication order.Also read this series prior to the Posadas County Mysteries series.
Publication Order of Posadas County Mystery Books
Scavengers
(2002)
A Discount for Death
(2003)
Convenient Disposal
(2004)
Statute of Limitations
(2006)
Final Payment
(2007)
The Fourth Time Is Murder
(2008)
Red, Green, or Murder
(2009)
Double Prey
(2010)
NightZone
(2013)
Blood Sweep
(2015)
Come Dark
(2016)
Lies Come Easy
(2018)
Less Than a Moment
(2020)
No Accident
(2022)
Chronologically, read Red, Green or Murder first as it is a prequel to the series.
If You Like Posadas County Mysteries Books, You'll Love…
Posadas County Mysteries Synopsis: Heartshot is the first Posadas County Mysteries novel from Steven F. Havill. Bill Gastner is an aging undersheriff who has been elected sheriff of Posadas County, New Mexico. He doesn't have anything else in life besides law enforcement (and isn't interested in pursuing one). Then, a car full of teenagers are speeding away from Deputy Torrez and ends up going into a rocky outcrop, killing all five of the kids. They end up finding cocaine hidden in the car.
Shop Worldwide: Amazon.com | Amazon.co.uk | Amazon.ca
Order of Books » Characters »
4 Responses to "Order of Posadas County Mysteries Books"