Order of Rex Graves Books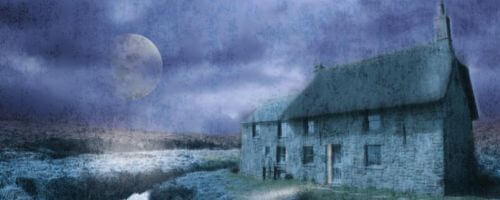 Rex Graves is the protagonist in a series of mystery novels by C.S. Challinor. Born and raised in Edinburgh, Scotland, Rex earned his law degree from Edinburgh University. He specializes in criminal litigation and prosecutes at the High Court of Justiciary in Edinburgh. He is described as 6'4″, stocky, red hair and beard and smokes a pipe.
C.S. Challinor debuted her Rex Graves series in 2008 with the novel Christmas is Murder. The series is currently ongoing. Below is a list of C.S. Challinor's Rex Graves books in order of when they were originally released (which is also their chronological order):
Publication Order of Rex Graves Mystery Books
| | | |
| --- | --- | --- |
| Christmas is Murder | (2008) | |
| Murder in the Raw | (2009) | |
| Phi Beta Murder | (2010) | |
| Murder on the Moor | (2011) | |
| Murder of the Bride | (2012) | |
| Murder at the Dolphin Inn | (2012) | |
| Say Murder With Flowers | (2013) | |
| Say Goodbye to Archie | (2013) | |
| Murder at Midnight | (2014) | |
| Murder Comes Calling | (2015) | |
| Prelude To Murder | (2015) | |
| Judgment of Murder | (2016) | |
| Upstaged by Murder | (2018) | |
If You Like Rex Graves Books, You'll Love…
Rex Graves Synopses: Christmas is Murder by C.S. Challinor is the first book in the Rex Graves mysteries series. Not even a blizzard can keep Rex Graves away from Swanmere Manor, a secluded Victorian hotel in the English countryside owned by the eccentric Dahlia Smithings. But instead of Christmas spirit, the Scottish barrister finds a dead guest. Was it a stroke that killed old Mr. Lawdry? Or an almond tart laced with poison? When more guests die, all hopes for a jolly holiday are dashed. Snowbound and terrified, no one can escape the cold-blooded killer. Rex takes it upon himself to unravel the mystery. A biography of President George W. Bush found charred in the fireplace might offer a few clues. Could the killer be the sherry-swilling handyman? The gay antiques dealer with the biting wit? The quarreling newlyweds? Surely it's not Helen D'Arcy, the lovely lass Rex seems to be falling for…
Murder in the Raw by C.S. Challinor is book 2 in the series. When beautiful French actress Sabine Durand mysteriously disappears, Rex Graves flies to the Caribbean paradise of St. Martin to investigate. But no one told the Scottish barrister that the island's white sand beaches would be filled with people walking around sans clothing. Apparently, Sabine was staying at an exclusive naturalist resort. Not even a few pints of Guinness can prepare Rex for all the brazenly exposed body parts he encounters. Always with his eyes well above the shoulders, Rex interviews Sabine's friends. It seems everyone has something to hide – from her rich older husband to the sexy self-made millionaire to Monsieur Bijou, an influential developer on the island with a fetish for jewels. Alibis unravel and motives are revealed as Rex works to uncover the culprit of this crime au naturel.
Order of Books » Characters » Order of Rex Graves Books