Order of Rose Gardner Books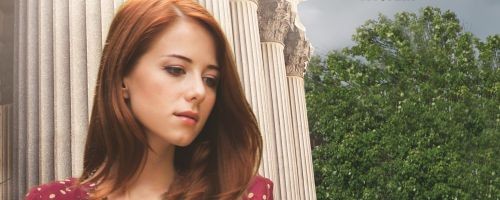 Rose Gardner is the protagonist in a series of mystery/romantic suspense novels by American author Denise Grover Swank. While working at the DMV, Rose Gardner has a vision of herself having been murdered. It is not her first vision, but it is her first vision involving herself.
Denise Grover Swank began her Rose Gardner series in 2012 with the novel Twenty-Eight and a Half Wishes. The series is currently ongoing. Below is a list of Denise Grover Swank's Rose Gardner books in order of when they were originally published (which is the same as their chronological order):
Publication Order of Rose Gardner Mystery Books
| | | |
| --- | --- | --- |
| Twenty-Eight and a Half Wishes | (2011) | |
| Twenty-Nine and a Half Reasons | (2012) | |
| Thirty and a Half Excuses | (2013) | |
| Falling to Pieces | (2013) | |
| Thirty-One and a Half Regrets | (2014) | |
| Thirty-Two and a Half Complications | (2014) | |
| Picking Up the Pieces | (2014) | |
| Thirty-Three and a Half Shenanigans | (2014) | |
| Rose and Helena Save Christmas | (2014) | |
| Ripple of Secrets | (2015) | |
| Thirty-Four and a Half Predicaments | (2015) | |
| Thirty-Five and a Half Conspiracies | (2015) | |
| Thirty-Six and a Half Motives | (2016) | |
| Sins of the Father | (2016) | |
If You Like Rose Gardner Books, You'll Love…
Rose Gardner Synopsis: Twenty-Eight and a Half Wishes is the first book in the Rose Gardner Mystery series by Denise Grover Swank. Rose Gardner's job at the DMV has never been enjoyable, but the day gets worse when she has a vision of herself dead. She's had plenty of visions, but she's never seen herself before. When her overbearing mother winds up murdered instead of Rose, there's only one thing that's certain: Rose is the prime suspect. With prison on the horizon, Rose realizes she's wasted her life and makes a list on the back of a Wal-Mart receipt: twenty-eight things she wants to accomplish before everything falls apart. From getting cable TV to doing 'more' with a man, Rose is well on her way to committing a good number of the seven deadly sins, with the help of her hot and mysterious neighbour Joe, who has his own secrets. When her house is broken into and someone else she knows is murdered, Rose realizes that dying in the county jail may not be her biggest problem.
Order of Books » Characters » Order of Rose Gardner Books