Order of Saga Of Recluce Books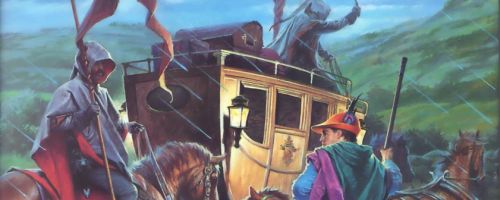 The Saga of Recluce is a series of fantasy novels by American author L.E. Modesitt, Jr. The series is about the changing, often confrontational, relationship between the genetic descendants of two technologically advanced cultures, representatives of which have been marooned on a sparsely inhabited world and regressed to the level of the existing inhabitants' primitive technology. Some of the themes dealt with in the series are gender stereotypes, sexism, ageism, racism, ethics, economics, environmentalism and politics.
The Saga of Recluce began in 1991 with The Magic of Recluce. The series is currently ongoing. Although we have provided both the publication and chronological orders, Modesitt himself strongly recommends that the series be read in its publication order. Below is a list of L.E. Modesitt, Jr.'s books in order of when they were originally released (as well as in its chronology):
Publication Order of Saga Of Recluce Books
Chronological Order of Saga Of Recluce Books
Notes: The Fires of Paratime was re-published as The Timegod in 1993.
If You Like Saga Of Recluce Books, You'll Love…
Shop Worldwide: Amazon.com | Amazon.co.uk | Amazon.ca
Order of Books » Characters » Order of Saga Of Recluce Books
2 Responses to "Order of Saga Of Recluce Books"