Order of Sam McCain Books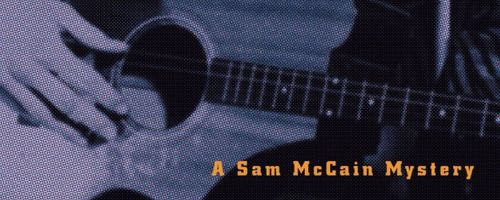 Sam McCain is the protagonist in a series of mystery novels by American novelist Ed Gorman. This mystery series is set in the small town of Black River Falls, Iowa in the 1950s. Sam McCain is described as a "small town hero with a big heart."
Ed Gorman began his Sam McCain series in 1998 with his novel The Day the Music Died. The series lasted 10 novels, concluding in 2014 with Riders on the Storm. Below is a list of Ed Gorman's Sam McCain books in order of when they were first published (which is the same as their chronological order):
Publication Order of Sam McCain Books
If You Like Sam McCain Books, You'll Love…
Sam McCain Synopses: In The Day the Music Died by Ed Gorman (book 1 of the Sam McCain mystery series), private investigator Sam McCain has more on his mind than the passing of his rock star idol when a suspicious murder-suicide case surfaces in his peaceful small town.
Wake Up Little Susie is the second book in the Sam McCain series by Ed Gorman. When a young woman turns up dead in the trunk of an Edsel, Sam McCain takes the case, uncovering unsavory doings in his seemingly perfect 1950s small town of Black River Falls, Iowa.
Will You Still Love Me Tomorrow by Ed Gorman is the third book in the series. A murder in the heart of 1950s Iowa entangles a love-struck Sam McCain in an investigation that could stir up trouble in the wake of Nikita Kruschev's upcoming visit to the state.
Order of Books » Characters » Order of Sam McCain Books