Order of Sean Stranahan Mystery Books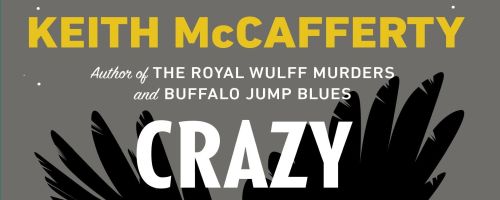 The Sean Stranahan Mystery series is a series of fast paced, clever mystery novels by the author Keith McCafferty. The book centers on Sean, a private-investigator who prefers to spend his time fly-fishing and painting.
The series is created by author Keith McCafferty who is the survival and outdoor skills editor for Field & Stream magazine. His writing has also appeared in the Chicago Tribune and Mother Earth. McCafferty lives in Bozeman, Montana with his wife where he does his writing and enjoys the outdoors.
Publication Order of Sean Stranahan Books
| | | |
| --- | --- | --- |
| The Royal Wulff Murders | (2012) | |
| The Gray Ghost Murders | (2013) | |
| Dead Man's Fancy | (2014) | |
| Crazy Mountain Kiss | (2015) | |
| Buffalo Jump Blues | (2016) | |
| Cold Hearted River | (2017) | |
| A Death in Eden | (2018) | |
| The Bangtail Ghost | (2020) | |
If You Like Sean Stranahan Mystery Books, You'll Love…
The Royal Wulff Murders sets the tone for this series right off the bat. The story is as much about fly fishing as it is about the murder, and McCafferty's expertise in this field really shines through. The Royal Wulff refers to a type of trout fly that is found stuck in the lip of a man who is floating in a Montana river. The sheriff is investigating while Sean is working with a new client. However, the two cases will soon cross over and the two will need to work together in order to figure out who did it in this murder mystery.
The next book in the series is the Gray Ghost Murders. Sheriff Ettinger is called in as two graves are found on Sphinx Mountain. There isn't much evidence to speak of in the case, but she suspects murder and calls in Sean Stranahan to help her with the investigation. In this one, the "Gray Ghost" refers to a vintage fishing fly that went missing, a case that Sean was hired to investigate. Could the two cases be connected? To find out, Sean will have to cross paths, and possibly make enemies of, some of the most powerful people in the valley.
Order of Books » Characters » Order of Sean Stranahan Mystery Books