Order of Christine Carbo Books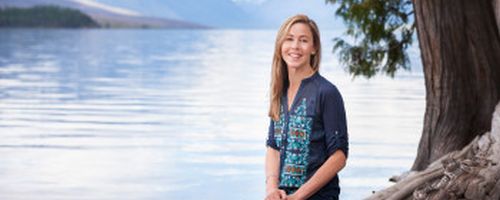 Christine Carbo is an American author who as a young girl moved to Montana at the age of twelve and soon fell in love with the natural beauty of the state. Moving back to Montana as an adult allowed her to take that love and funnel it into her writing which has led to some great novels.
Carbo truly did it all in her young adult life. She left Montana to attend college in Tacoma, Washington before heading to Prescott, Arizona to work and study as a pilot. She soon realized that Communication Arts were more of a passion for her and headed back to Tacoma to finish her degree at Pacific Lutheran University. After college she would work briefly as a flight attendant for Delta Airlines before heading back to school in Missoula, Montana. This is where she'd fall back in love with Montana and Glacier National Park, inspiring her to return to writing.

Publication Order of Glacier Park Mystery Books
If You Like Christine Carbo Books, You'll Love…
Christine's first book was The Wild Inside, her first book set in Glacier National Park. It tells the story of Special Agent Ted Systead who as a 14-year old in Glacier National Park suffered a horrible tragedy as his father was dragged away and murdered by a bear. Twenty years later, he return to the scene of the crime when a very similar crime has been committed as a man was mauled by a bear, while tied to a tree. Ted will have to get deep into this case to solve the crime and, possibly, the life of a majestic creature.
Glacier Park returns to the forefront in Mortal Fall, the second book in the series. Officer Monty Harris has seen a lot on his time on the job and he knows the sad truth that nature or human error will take at least one life in the park each season. When a highly regarded wildlife biologist meets his end falling from a cliff, Harris can't help but think there is more to the story.
Order of Books » Authors » Order of Christine Carbo Books
One Response to "Order of Christine Carbo Books"