Order of Second Circle Tattoos Books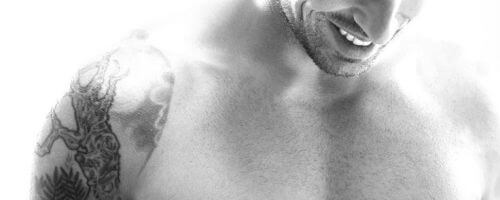 Second Circle Tattoos is a series of romantic suspense novels by English-Canadian author Scarlett Cole. Each book in the series is a standalone romance, with the common denominator being the tattoo parlour Second Circle Tattoos – set in Miami, Florida. The series is linked to the author's Preload series, with The Greatest Risk connecting the two series (set between The Darkest Link and Jordan Reclaimed).
Scarlett Cole began her Second Circle Tattoos series in 2015 with the novel The Strongest Steel. Below is a list of Scarlett Cole's Second Circle Tattoos books in order of when they were originally published (which is also their chronological order):
Publication Order of Second Circle Tattoos Books
| | | |
| --- | --- | --- |
| The Strongest Steel | (2015) | |
| The Fractured Heart | (2016) | |
| The Purest Hook | (2016) | |
| The Darkest Link | (2016) | |
| The Greatest Risk | (2018) | |
| The Sweetest Gift | (2020) | |
If You Like Second Circle Tattoos Books, You'll Love…
Second Circle Tattoos Synopsis: The Strongest Steel by Scarlett Cole is the first novel in the Second Circle Tattoos series by Scarlett Cole. Tattoo artist Trent Andrews has his own reasons for specializing in inking over scars. And there's no way in hell he's going to turn Harper away. Not when a swirling mix of tenderness and desire slams into him every time he sees her. She stirs feelings in him he thought were long gone… if he can only get past her carefully constructed defenses. As each session at Second Circle Tattoos gives Harper new ink to cover up old demons, it brings her closer and closer to Trent. His lingering touches seduce her, making her believe in a life without fear, where she can be happy, whole, in love. But when cryptic messages start appearing on Harper's phone, strange deliveries arrive at her door, and Second Circle is vandalized, Harper is convinced that her ex-boyfriend has tracked her down, and worse, that he knows about Trent. She ran from her past once before; this time will she have the strength to fight back?
Order of Books » Characters »