Order of Sipstrassi Books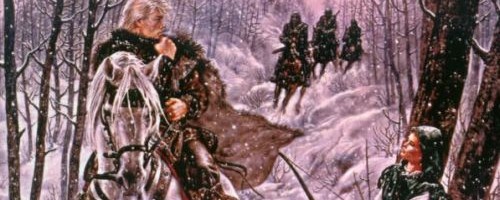 The Sipstrassi universe is a series of historical/heroic fantasy novels by British author David Gemmell. The series is also known as the Stones of Power series, and it actually consists of two mini-series – the Jon Shannow mini-series and the Stones of Power mini-series. The Sipstrassi series is a re-telling of Arthurian legend.
David Gemmell began his Sipstrassi: Jon Shannow mini-series in 1987 with the novel Wolf in Shadow. The series lasted three novels, concluding with Bloodstone in 1994. The Stones of Power mini-series consists of two novels (Ghost King & Last Sword of Power), both published in 1988. Below is a list of David Gemmell's Sipstrassi books in order of when they were first published (as well as their chronological order):
Publication Order of Sipstrassi Books
Publication Order of Sipstrassi: Jon Shannow Books
Publication Order of Siptrassi: Stones Of Power Books
Publication Order of Sipstrassi Graphic Novels
Note: The graphic novel of Wolf in Shadow was adapted by Stan Nicholls.
If You Like Sipstrassi Books, You'll Love…
Sipstrassi Synopsis: In Ghost King by David Gemmell, due to invasion, Britannia has been sent back to the Dark Ages. In the chaos, the King is slain by traitors asnd the Sword of Power is missing. All of the various tribes look to destroy the realm, with help from the Witch Queen and the Lord of the Undead. Standing in their way isa weakling boy and an old mountain warrior. But the boy is not as weak as he seems, as he has the blood of kings. The warrior is Culain, the legendary Lord of the Lance. And he is the only one who knows the dread secret of the Witch Queen.
Shop Worldwide: Amazon.com | Amazon.co.uk | Amazon.ca
Order of Books » Characters »
One Response to "Order of Sipstrassi Books"