Order of Socket Books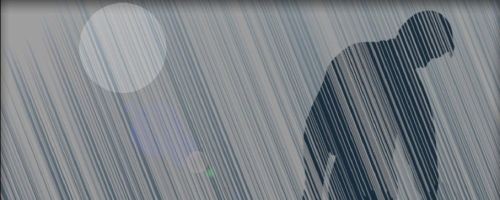 Socket Greeny is the protagonist in a trilogy of YA science fiction novels by American novelist Tony Bertauski. Socket is a regular teenager in an advanced technological world who is content drinking energy drinks and spending his time in virtual reality. When he realizes he has psychic powers and the ability to manipulate time, he would rather just be normal.
Tony Bertauski began his Socket series in 2010 with the novel The Discovery of Socket Greeny. The trilogy concluded the same year with The Legend of Socket Greeny. There is also a prequel novella to the series, entitled The Making of Socket Greeny. Below is a list of Tony Bertauski's Socket books in order of when they were first published (as well as in chronological order):
Publication Order of Socket Greeny Books
| | | |
| --- | --- | --- |
| The Discovery of Socket Greeny | (2010) | |
| The Training of Socket Greeny | (2010) | |
| The Legend of Socket Greeny | (2010) | |
| The Making of Socket Greeny | (2015) | |
| The Making | (2019) | |
If You Like Socket Books, You'll Love…
Socket Synopsis: The Discovery of Socket Greeny by Tony Bertauski is the first book in the Socket Greeny Saga. Work has always been the top priority for 16-year-old Socket Greeny's mother ever since his father died 11 years ago. Now, in this tech-driven futuristic society, he's zoned on energy drinks and living in virtual worlds. He doesn't know what his mom does for a living, but the bills get paid and the refrigerator is full, so why bother with details? His only real world thrill is fighting. He doesn't always win, but that's not the point. Breaking skin is a reality rush. But worlds change. Socket starts hearing other people's thoughts. He thinks he's hallucinating, even when time seems to stop. But when his mom arrives at school, he knows it's for real. She's there to take him to work. The Paladin Agency. He discovers an evolved race of humans that have existed for centuries, where thoughts can be heard. And felt. They are people that can manipulate time through the body's metabolism. They protect the rest of humankind and strive to bring them understanding of their full potential. But some Paladins see humankind as inferior. Socket soon finds himself in the center of controversy when he's selected as a Paladin prodigy. He didn't ask for the "blessing" of psychic powers and the ability to timeslice, he just wants to go home and be normal again. But, sometimes, life doesn't give us that privilege, his mom tells him. And when humankind is threatened, Socket discovers what that means. If he doesn't embrace his true nature, the world will change forever.
Order of Books » Characters » Order of Socket Books