Order of Westmoreland Dynasty Books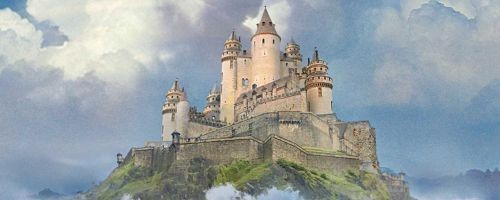 The Westmoreland Dynasty series is a series of historical romance novels by American novelist Judith McNaught. The series follows the various romances of the Westmoreland family, including Clayton, Royce, Stephen. The series is not to be confused with Brenda Jackson's Westmoreland series.
Judith McNaught began her Westmoreland Dynasty series in 1985 with the novel Whitney, My Love. The series is currently ongoing. Below is a list of Judith McNaught's Westmoreland Dynasty books in order of when they were first released (as well as in chronological order):
Publication Order of Westmoreland Saga Books
| | | |
| --- | --- | --- |
| Whitney, My Love | (1985) | |
| A Kingdom of Dreams | (1989) | |
| A Holiday of Love | (1994) | |
| Until You | (1994) | |
| Miracles | (1995) | |
Chronological Order of Westmoreland Saga Books
A Kingdom of Dreams
(1989)
Whitney, My Love
(1985)
Until You
(1994)
Miracles
(1995)
When reading the Westmoreland series in chronological order, A Kingdom of My Dreams should be read prior to Whitney, My Love.
If You Like Westmoreland Dynasty Books, You'll Love…
Westmoreland Synopsis: In Whitney, My Love by Judith McNaught, Whitney Stone grew from a saucy hoyden into a ravishingly sensual woman as Clayton Westmoreland watched. Fresh from her triumphs in Paris society, she returned to England to win the heart of Paul, her childhood love… only to be bargained away by her bankrupt father to the handsome, arrogant Duke. Outraged, she defies her new lord. But even as his smoldering passion seduces her into a gathering storm of desire, Whitney cannot – will not – relinquish her dream of perfect love.
In A Kingdom of Dreams by Judith McNaught, though abducted from her convent school, beautiful Jennifer Merrick does not easily give in easily to Royce Westmoreland, Duke of Claymore. Known as "The Wolf," even his nickname strikes terror in the hearts of his enemies. But proud Jennifer wants nothing to do with the fierce English warrior who holds her captive, this handsome rogue who taunts her with his blazing arrogance. Boldly she challenges his will — until the night he takes her in his powerful embrace, awakening in her an irresistible hunger. And suddenly Jennifer finds herself ensnared in a bewildering web… a seductive, dangerous trap of pride, passion, loyalty, and overwhelming love.
Order of Books » Characters » Order of Westmoreland Dynasty Books