Order of When SEALs Come Home Books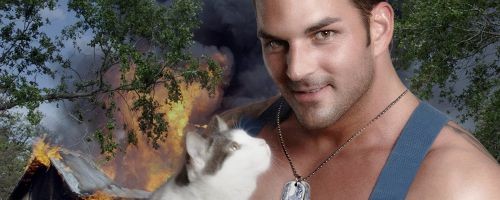 When SEALs Come Home is a series of romantic suspense novels by Anne Marsh. The series is a set of standalone stories featuring the romances of Navy SEALs who have become firefighters following (or during) their service. The books are set in Strong, California.
Anne Marsh began her When SEALs Come Home series in 2013 with the novel Burns So Bad. The series is currently ongoing. The books can be read in any order. Below is a list of Anne Marsh's When SEALs Come Home books in order of when they were originally released (which is also their chronological order):
Publication Order of When SEALs Come Home Books
| | | |
| --- | --- | --- |
| Burns So Bad | (2013) | |
| Smoking Hot | (2014) | |
| Sweet Burn | (2014) | |
| Yours for Christmas | (2014) | |
| One Hot SEAL | (2015) | |
| Her Firefighter SEAL | (2015) | |
If You Like When SEALs Come Home Books, You'll Love…
When SEALs Come Home Synopsis: Smoking Hot by Anne Marsh is the second book in the When SEALs Come Home series. Tye Callahan is a Navy SEAL who has come to Strong, California as a debt of honour and temporary detour in his military career. He's fought hard in Afghanistan and he won't stop until the battle is over and won. When an ambush he should have prevented kills one of his teammates, however, Tye steps up and steps in to fill his dead teammate's obligations. One summer in Strong fighting fires with the smoke jumper team. One fiancee to look out for and get back on her feet. But the adrenaline rush of fighting fire, of jumping into the heart of the flames and pitting wits and body against the inferno, is nothing compared to the rush of coming face to face with Katie Lawson… Katie can't accept her larger-than-life fiancé has been killed in action. While she waits for him to come home, she vows to fulfill his bucket list. And who better to help her than Mr. Tall, Dark and Sexy—her fiancé's teammate and substitute smoke jumper? Now, as the summer heats up one sexy task at a time, they must decide if the chemistry burning between them might just be their second chance at living their own lives… together.
Order of Books » Characters » Order of When SEALs Come Home Books