Order of Windham Sisters Books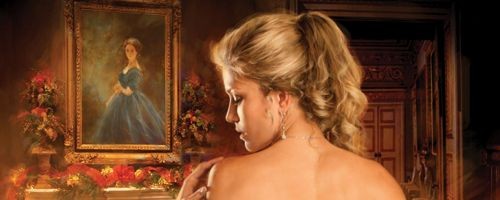 The Windham series is a series of historical romance novels by American novelist Grace Burrowes. The series is made up of several smaller series. It is set during the Regency Era.
Grace Burrowes began her Windham series in 2010 with the novel The Heir (book 1 of the Duke's Obsession trilogy). The series is currently ongoing. Below is a list of Grace Burrowes' Windham Sisters books in order of when they were first released (as well as in chronological order):
Publication Order of Duke's Obsession Books
Publication Order of Windham Sisters Books
Publication Order of Windham Brides Books
If You Like Windham Sisters Books, You'll Love…
Windham Sisters Synopses: Lady Sophie's Christmas Wish is the first book in Grace Burrowes' Windham Sisters series. Lady Sophie Windham has maneuvered a few days to herself at the ducal mansion in London before she must join her family for Christmas in Kent. Suddenly trapped by a London snowstorm, she finds herself with an abandoned baby and only the assistance of a kind, handsome stranger standing between her and complete disaster. With his estate in ruins, Vim Charpentier sees little to feel festive about this Christmas. His growing attraction for Sophie Windham is the only thing that warms his spirits – but when Sophie's brothers whisk her away, Vim's most painful holiday memories are reawakened.
Lady Maggie's Secret Scandal by Grace Burrowes, Lady Maggie Windham has secrets, but when she's threatened with exposure, she turns to investigator Benjamin Hazlit to keep catastrophe at bay. But Maggie herself intrigues Benjamin more than the riddle she's set him to solve. As he uncovers more and more of her past, Maggie struggles to keep him at a distance, until they both begin to discover the truth in their hearts…
Order of Books » Characters » Order of Windham Sisters Books