Order of Survivor's Club Books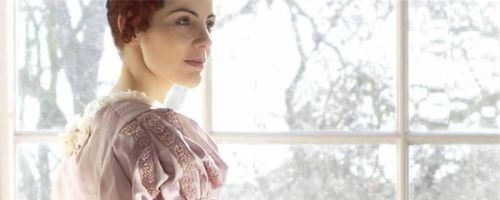 The Survivor's Club series is a series of historical romance novels by Welsh-Canadian novelist Mary Balogh. The series is about six men and one woman who all suffered some sort of wound due to the Napoleonic Wars. They all converge at the home of the Duke of Stanbrook, where they are all in recovery. The series is a spin-off of Balogh's Bedwyn Family series.
Mary Balogh began her Survivor's Club series with the novel The Proposal, which was published in 2012. The series is currently ongoing. Below is a list of Mary Balogh's Survivor's Club books in order of when they were originally released (which is the same as their chronological order):
Publication Order of Survivor's Club Books
| | | |
| --- | --- | --- |
| The Proposal | (2012) | |
| The Suitor | (2013) | |
| The Arrangement | (2013) | |
| The Escape | (2014) | |
| Only Enchanting | (2014) | |
| Only a Promise | (2015) | |
| Only a Kiss | (2015) | |
| Only Beloved | (2016) | |
If You Like Survivor's Club Books, You'll Love…
Survivor's Club Synopsis: The Proposal by Mary Balogh is the first novel in the Survivor's Club series. Gwendoline, Lady Muir is a young widow, but she is happy with what she's got – meaning she's not interested in getting re-married. That is, until she ends up falling into the arms of Hugo, Lord Trentham – literally. Hugo is a war hero from a wealthy family. Now that he's got his status, the pressure is on him to find a wife. He isn't trying to marry Gwen, but he can't help but fall for her manner, laugh and that face. Although she wasn't intending on finding a new husband, Gwen is weakened by each kiss and each touch from Hugo. His desire, his love and his promise to be with her forever may be just what she truly needs.
Shop Worldwide: Amazon.com | Amazon.co.uk | Amazon.ca
Order of Books » Characters » Order of Survivor's Club Books