Order of Mac McKenzie Books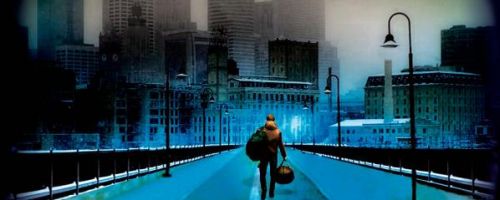 Mac McKenzie is the protagonist in a series of crime fiction/mystery novels by American novelist David Housewright. Mac McKenzie (real name Rushmore McKenzie) is a former cop who makes a career switch to an unlicensed private investigator. The series is set in St. Paul, Minnesota.
David Housewright began his Mac McKenzie series in 2003 with the novel A Hard Ticket Home. The series is currently ongoing. Below is a list of David Housewright's Mac McKenzie books in order of when they were first released (which is the same as their chronological order):
Publication Order of Mac McKenzie Books
| | | |
| --- | --- | --- |
| A Hard Ticket Home | (2003) | |
| Tin City | (2005) | |
| Pretty Girl Gone | (2006) | |
| Dead Boyfriends | (2007) | |
| Madman on a Drum | (2008) | |
| Jelly's Gold | (2009) | |
| The Taking of Libbie, SD | (2010) | |
| Highway 61 | (2011) | |
| Curse of the Jade Lily | (2012) | |
| The Last Kind Word | (2013) | |
| The Devil May Care | (2014) | |
| Unidentified Woman #15 | (2015) | |
If You Like Mac McKenzie Books, You'll Love…
Mac McKenzie Synopsis: A Hard Ticket Home is the introduction of David Housewright's Rushmore McKenzie character. "Mac," as he's called, is bored and he has more money than he can spend. So he decides to do some good for a friend. A 9 year-old girl has leukemia and needs a transplant, but the only one with matching bone marrow is her sister Jamie, and she ran away from home years ago. Mac goes out into the Twin Cities and looks for the people she's associated with. He starts out with the seedier part of town, but the trail leads to the most respected businessmen in the Twin Cities (who may actually be seedier than the drug dealers and pimps he started out looking into). Guns are fired and people are killed, but Mac won't give up until he finds what he's set out to get… but what he gets isn't exactly what he expected.
Shop Worldwide: Amazon.com | Amazon.co.uk | Amazon.ca
Order of Books » Characters » Order of Mac McKenzie Books