Order of Zom-B Books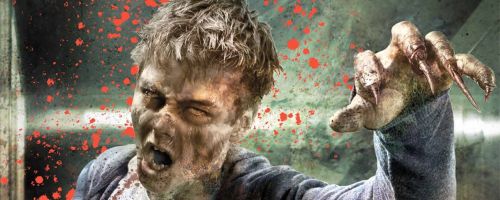 Zom-B is a 12-book series of YA horror novels by Irish author Darren Shan. B Smith is a teenager who lives in a world of a zombie apocalypse. The series combines action, plot twists and moral questions.
Darren Shan began his Zom-B series in 2012 with the title novel. The series is slated to last 12 novels. Below is a list of Darren Shan's Zom-B books in order of when they were first published (which is the same as their chronological order):
Publication Order of Zom-B Books
If You Like Zom-B Books, You'll Love…
Zom-B Synopses: Zom-B is the first Zom-B novel by Darren Shan. If your father is a bully/racist/thug, can you still love him? What happens when the zombie apocalypse occurs?
Zom-B Underground is the second book in the Zom-B series. B Smith wakes up in an underground bunker where he is being held prisoner. He's secure until the complex is attacked by a group of mutants.
Shop Worldwide: Amazon.com | Amazon.co.uk | Amazon.ca