Order of Alice McDermott Books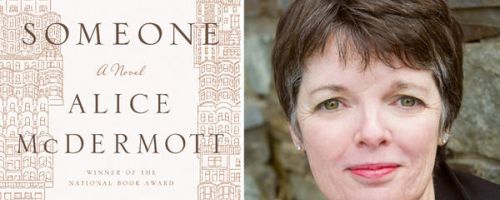 Alice McDermott is an American novelist and the Professor of the Humanities at John Hopkin's University. She has written a number of novels in her career including Charming Billy which won the US National Book Award for Fiction as well as an American Book Award.
Born in Brooklyn, New York; McDermott would go on to attend the State University of New York at Oswego where she received her bachelor's degree before moving on to the University of New Hampshire where she got her MA. She taught at UCSD and American University before settling at John Hopkin's. She married a neuroscientist and had three children whom she lives with outside of Washington, DC.
Publication Order of Standalone Novels
Publication Order of Collections
Publication Order of Mondo Books
Publication Order of Anthologies
If You Like Alice McDermott Books, You'll Love…
Charming Billy is probably McDermott's most renowned novel. Published in 1997, it tells the story of Billy who is the kind of guy everyone wishes they were. He has the gift of gab, everyone likes him and he always goes out of his way to help other people. He's a great guy, but alcohol is always present in his life. When he meets an Irish girl working in the States as a nanny, he falls in love with her and the relationship and what happens with it, will become an excuse for the rest of his life's actions. This book is a study on life, love and alcoholism that confronts the reader to think about some profound topics.
Another great read from McDermott is Someone. This book has an interesting structure as it tells the life of a woman through scattered recollections throughout a woman named Marie's life. We meet her as a child, see her first heartbreak, marriage, children and so much more of her life. Readers have said that you just don't read Marie's story, you live it – through all of it's incredible ups and downs.
Order of Books » Authors » Order of Alice McDermott Books