Order of Andrew Peterson Books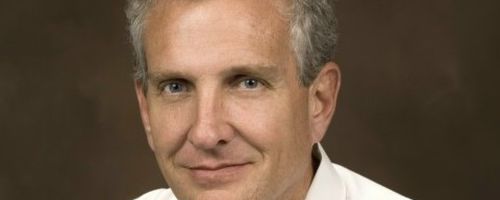 Andrew Peterson is an American novelist of thrillers. Peterson started writing in the fiction field in 1990, writing short stories and trying his hand at screenplays. After attending a writer's conference in 2005, he got serious about writing novels and he began his Nathan McBride series. While on book tours, Andrew frequently makes visits to veteran hospitals to visit and give some books away. Andrew lives in California with his wife and their dogs.
Andrew Peterson became a published author in 2008 with First To Kill. Below is a list of Andrew Peterson's books in order of when they were originally published (which is also their chronological order):
Publication Order of Nathan McBride Books
| | | |
| --- | --- | --- |
| First to Kill | (2008) | |
| Forced to Kill | (2009) | |
| Option to Kill | (2012) | |
| Ready to Kill | (2014) | |
| Contract to Kill | (2015) | |
| Right to Kill | (2016) | |
| Hired to Kill | (2018) | |
Andrew Peterson Book Reviews:
I just finished "First to Kill" the fist book of the Nathan McBride series. I'm a fan of the Lee Child's Jack Reacher book and saw a review that said this was like those so I gave it a try. To be honest I liked it better. Although brute at times the McBride character seems much more human, has more depth of character. For example, although the doesn't have a wife or children he has close friends. He is open relationships with other people. He realizes he is psychologically damaged from past experiences, but has learned to deal with it. The story itself is non stop action that I found difficult to put down. The fact that Peterson was able to develop a few I depth characters with the fast pace do the book speaks to his writing ability . I thoroughly enjoyed this book and will be starting the next immediately. Submitted by Pat B.
If You Like Andrew Peterson Books, You'll Love…
Shop Worldwide: Amazon.com | Amazon.co.uk
Andrew Peterson Reviews:
Submitted by Alicia S.
Andrew Peterson is a well-known American author, whose specialized niche is the action thriller and action adventure niche in the fiction genre of writing. Andrew Peterson was born and raised in San Diego in the state of California. He attended La Jolla High School and later the University of Oklahoma, where he earned his graduate degree in Architecture.
Andrew Peterson began writing at a young age, but really started writing fiction in 1990. This was when he wrote and sold his a short story titled Mr. Haggarty's Stop, to San Diego Writer's Monthly in October 1992. His love and passion for writing continued to manifest itself and he took to exploring the fiction genre in earnest, both in novel and screenplay form.
Andrew wrote his began his first novel in the Nathan McBride series in 1997, but did not really take writing seriously until after he had attended his first Writer's Conference in the year 2005, after which he took to completing his first novel, First To Kill, his debut thriller which featured Nathan McBride. The novel was launched as a mass-market paperback from Leisure Fiction in 2008.
Andrew Peterson has created a series of books, featuring Nathan McBride as the main protagonist. The series showcases Peterson's creativity as a writer as he comes up with one of the most ruthlessly effective protagonists to be created in years. Andrew has created well woven, spell binding set of thrillers, where the reader is perpetually suspended in a high speed, high powered story.
Nathan McBride is a clinically effective trained Marine Corps scout Sniper, who got recruited into the CIA and is now an operations officer. He has a tragic backstory full of violence and traumatic ordeals that make him out to be a conflicted sort of hero, who relies on his experiences to handle difficult situations. He has been described by readers and other accomplished authors as part Jack Reacher, and part Robert Ludlum's Jason Bourne. He is depicted as a conflicted and compelling hero.
It is clear that Andrew Peterson relied on some of his own real-life accomplishments in creating the main character in his novels. Peterson is an accomplished rifleman, who started at an early age, and won his first shooting competition at summer camp. After this he developed a certain devotion to marksmanship, and continued to win numerous competitions. He holds the rank of Master in the NRA's High Power Rifle Classification System. Peterson's love for firearms, and special proficiency with high powered rifles, can be said to be the starting point for the creation of a scout sniper as the main character for his novels.
Peterson is an immensely creative author, who has a penchant for weaving bone-chilling thrillers, with creatively constructed characters and a flowing storyline. He has this innate ability to assign roles to characters that fit in effortlessly in the story. His research into the real life facts, events and occurrences, and his unique ability to incorporate this research into his writing is quite a rare thing among current writer of this genre. It is clear that there was a great amount of research that went into the creation of the characters, more so the protagonist. The level of detail into Marine Corps life, the CIA, the firearms cited and their use, and the various settings in the novels points towards a superior level of research by the author.
The Order of the Nathan McBride Series of books by Andrew Peterson is;
A First to Kill (2008)
Forced To Kill (2010)
Option To Kill (2012)
In January of 2013, Andrew Peterson signed a new contract to write two more books with Thomas and Mercer and is currently working on the fourth installments of the exciting series of books. The timeline of the books has already been set, with the fourth book set to be released in September 2013, and the Fifth should be done by June 2014.
Peterson is an avid outdoors man, and his personal interests include long range target shooting, hiking, camping, golfing, scuba diving and helicopters.
As a writer, Andrew Peterson is one of the few remaining authors with the unique ability to create a wholesome and engaging tale. He has been described as a magnum-force writer, who is equal parts Stephen Hunter and Thomas Harris. He is truly destined to create a few more masterpieces before he is done, and his large following of avid readers will be waiting in anticipation.
Order of Books » Authors » Order of Andrew Peterson Books
3 Responses to "Order of Andrew Peterson Books"