Order of Camilla Lackberg Books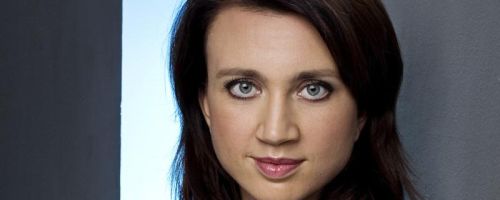 Camilla Lackberg is a Swedish author of crime fiction. Her books consist of very in-depth characterization, often looking at how horrible her characters can possibly be. She doesn't spend as much time writing about the scenes, but rather allowing the reader's imagination to take over. She has often been referred to as the "Swedish Agatha Christie."
Lackberg's first published novel was titled Isprinsessan and was released in 2002. It wasn't until 2008 when it was translated into English by Steven T. Murray and given the English title of Ice Princess. Below is a list of Camilla Lackberg's novels in chronological order and in order of when they were originally released:
Publication Order of Fjällbacka Books
Publication Order of Faye's Revenge Books
Publication Order of Mina Dabiri Books
(with Henrik Fexeus)
Publication Order of Camilla Läckberg Short Story Collections
If You Like Camilla Lackberg Books, You'll Love…
Note: Ice Princess, The Preacher, The Stonecutter and The Gallows Bird were translated by Steven T. Murray. The Hidden Child was translated into English by Tiina Nunnally.
Camilla Lackberg Book Reviews:
Submitted by Luis M
What happens when you take an economist from Fjallbacka, Sweden with an unbridled passion for murder mysteries and a love for storytelling? You get a first class author that can literally transport you to her quaint little hometown in Sweden for spellbinding mysteries that will draw you in even deeper with the turn of each page.
Camila Lackberg sets all of her stories in the location that she knows better than any other place in the world. Fjallbacks is a quaint little coastal village that before Camila's writings had been known for its thriving fishing industry since the 17th century. Now, however it has a new reputation. It is the background setting for all of her murder mystery novels. If you can't find your way there in real life you will certainly get a tour of this small idyllic village as you turn the pages of her books.
In each of her books she brings you on a ride that will delve deep into our hidden agendas and how they emerge in unsuspecting ways.
Her first book, The Ice Princess reveals just how hidden secrets from our past can unexpectedly reemerge and bring a successful life to its own demise. The Ice Princess established itself as a successful book when it made its television debut as a mini-series in its home country of Sweden.
Her second book, The Preacher also works well with blending the past mysteries with the present. Weaving the story of two missing women together with the murder of another woman in the present day you will soon find that finding someone to trust in this seemingly simple and quaint community will not be easy.
The third order of Camila Lackberg's books is The Stone Cutter investigates the mysterious drowning of a little girl. Through these pages you learn of intimate details that are hidden away just below the surface of a what everyone else sees. Learn of feuds in the community, family dissention and child pornography rings that have been around since the 1920s.
Her fourth book, The Gallows Birdis another spell binding tale of crime and mystery. A seemingly accidental event soon spirals out of control when suspicious begin to emerge concerning the two victims. What is the motive and how do you handle investigating this type of case in such a small close-knit community. Soon you realize that everyone touches each other in very elaborate connections that can both help and hamper a case.
The German Childagain takes you on a historical ride when it connects the Nazi regime with this small idyllic community. Live through the drama and war together with the people in this community and watch as events unfold that lead to the revealing of hidden secrets and eventually death along the way.
The Mermaiddebuts as the sixth book in her series. Starting off with the disappearance of a police colleague you are launched into a murder mystery that will eventually involve friends and colleagues from both the past and the present.
Fyrvaktarenas the seventh book in the series presents even more twists for such a small community. Here a murder takes place right in the flat of a local police inspector. Again secrets are unveiled and rumors abound while at the same time everyone appears to be loving and kind with each other.
Other books in her series include The Scent of Almonds, an Agatha Christie type novel, The Angel Maker and Super-Charlie, all of which demonstrate her amazing skills at weaving time and history together to satisfy your desire for adventure, mystery and suspense.
She also has two cookbooks, Smaker fran Fjallbacka and Fest, Mat Och Karlek
that will give you a taste of Camilla's hometown flavors. Look for them both and get a little more personal when you visit Fjallbacka in the pages of her mystery novels.
Clearly, Camilla Lackberg has demonstrated her skill in weaving character and dialogue into her own personal environment to take you on a journey that is loaded with unexpected twists and turns. Each turn will take you on a journey through the inner personality of a seemingly small community, weave you in and out of its past and propel you through adventures that can get your adrenaline coursing through your veins.
Order of Books » Authors » Order of Camilla Lackberg Books
12 Responses to "Order of Camilla Lackberg Books"