Order of Charlene Sands Books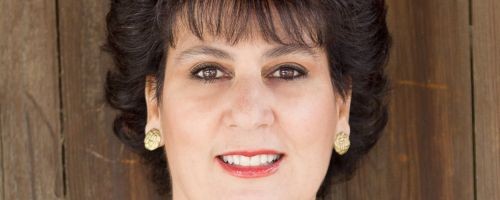 Charlene Sands is an American author of contemporary and western historical romance novels. She is a USA Today bestselling author. She has won the National Readers' Choice Award, the Cataromance Reviewer's Choice Award and the Booksellers Best Award (twice). Charlene became interested in storytelling when she was young, as her father would sit her down and tell her pirate and western stories, where she would be the heroine. Her love for romance would develop as she began reading authors like Kathryn Woodiwiss, LaVryle Spencer and Sandra Brown. When she isn't writing, Charlene loves the beaches of California, bowling, sipping Mocha Lattes and going on dinner & movie dates with her husband (and high school sweetheart), Don. Charlene and Don have two adult children and two cats.
Charlene Sands became a published author in 2001 with the standalone title Lily Gets Her Man. Below is a list of Charlene Sands' books in order of when they were first released:
Publication Order of Suite Secrets Books
Publication Order of Napa Valley Vows Books
Publication Order of The Worths of Red Ridge Books
Publication Order of Slade Books
Publication Order of The Slades of Sunset Ranch Books
Publication Order of Moonlight Beach Bachelors Books
Publication Order of Montana Born Rodeo Books
Publication Order of Billionaires & Babies Books
Publication Order of Bachelor Auction Returns Books
Publication Order of Forever Texan Books
Publication Order of Texas Cattleman's Club: Blackmail Books
Publication Order of Heart of Stone Books
Publication Order of Western Embrace Books
Publication Order of Boone Brothers of Texas Books
Publication Order of Standalone Novels
Publication Order of Short Stories Books
Notes: Fortune's Vengeful Groom / Mistress of Fortune contains Fortune's Vengeful Groom by Charlene Sands and Mistress of Fortune by Kathie DeNosky. Millionaire Magnates also contains stories by Katherine Garbera and Brenda Jackson. Pursued / A Royal Temptation contains A Royal Temptation by Sands, plus Pursued by Tracy Wolff. The books listed in the "Omnibus" section include books written by other authors.
If You Like Charlene Sands Books, You'll Love…
Maureen Child
Catherine Mann
Charlene Sands Synopsis: In Chase Wheeler's Woman by Charlene Sands, Chase is a Cheyenne with the name of a white man. Chase had learned to live between worlds and fight to save his own. But all of his defenses shattered when he saw the very beautiful, very spoiled Letty Sue Withers, whose coquettish charm had brought small-town bachelors to their knees. It was Chase's job to protect her, keep her safe from her own recklessness. Then it came down to his own safety, and Chase was shocked when Letty Sue risked her life for his… and bound him to her forever! Could the willful Letty Sue be the strong, proud woman he had always wanted by his side?
Order of Books » Authors » Order of Charlene Sands Books