Order of Tracy Wolff Books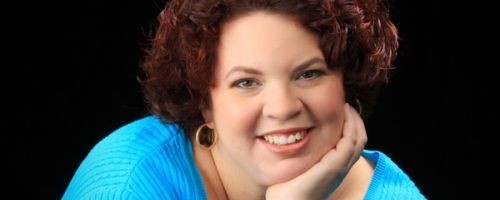 Tracy Wolff is an author of romance novels. She writes the Extreme Risk, Ethan Frost, Play Me, Shaken Dirty and other series. Tracy is married to the man of her dreams and has three young sons who spend a good portion of their time trying to make her crazy. Tracy is an English Professor at the local community college teaching writing to college student but spend as much time as she can find deep in world of her own making. By age ten she'd read every book in the young adult and classics section of her local bookstore and out of sheer desperation her Mom started her on reading romance novels.
Tracy collects English degrees, lipsticks, books and at times is so lost in a good book she can forget where and who she is. She writes romance novels that cover everything from contemporary romance to paranormal to erotic suspense.
Publication Order of Nine Months Later Books
Publication Order of Dragon's Heat Books
Publication Order of Going Back Books
Publication Order of Tempest Books
Publication Order of Shaken Dirty Books
Publication Order of Lone Star Witch Books
Publication Order of Extreme Risk Books
Publication Order of Ethan Frost Books
Publication Order of Play Me Books
Publication Order of Diamond Tycoons Books
Publication Order of Hotwired Books
Publication Order of Hero Agenda Books
Publication Order of Hacked Books
Publication Order of Fort Worth Wranglers Books
Publication Order of Lightning Books
Publication Order of Standalone Novels
Publication Order of Short Stories/Novellas
Publication Order of Short Story Collections
Publication Order of Omnibus Books
Notes: The Dragon's Heat and Bound series were written as Tessa Adams. The Tempest and Hero Agenda as well as the novel Doomed were written as Tracy Deebs. The Hero Agenda series is co-authored with Tera Lynn Childs.
Fifty First Times also includes stories by Jennifer L. Armentrout (as J. Lynn), Sophia Bleu, Lisa Desrochers, Cole Gibsen, A.L. Jackson, Sophie Jordan, Melissa Landers, Lauren Layne, Roni Loren, Molly McAdams, Myra McEntire, Hannah Moskowitz, Lyla Payne, Mark Perini, Carrie Ryan, Andrew Shaffer and Alessandra Thomas. The omnibus Marriage Minded Man / From Friend to Father includes a book by Karen Templeton.
The Fort Worth Wranglers series is written with Katie Graykowski.
If You Like Tracy Wolff, You'll Love…
Tracy Wolff Synopsis: Slashed is the third book in the Extreme Risk series. Luc Jennings is bighearted and easygoing and is falling behind in a family of overachievers. Able to collect sponsors but never topping the podiums, he is a decent enough at snowboarding but not like his friends, Ash, Cam and Z. Cam Bradley has always been the one Luc has been head over heels for but she's never seen him as more than a friend. Now watching her chase after another guy Luc can't take it anymore, tired of coming in second. After her Mom suddenly shows up after being gone for what seems like forever, Cam's world comes to a serious crash and she's desperate to find a place to lay low. Luc has never been able to leave Cam hanging even though he's tried to move on and he lets her crash at his place and it's not long before Cam winds up in Luc's bed. Determined to finally win the only prize that matters Luc sees Cam's icy facade start to melt.
Order of Books » Authors » Order of Tracy Wolff Books