Order of Charlie Jane Anders Books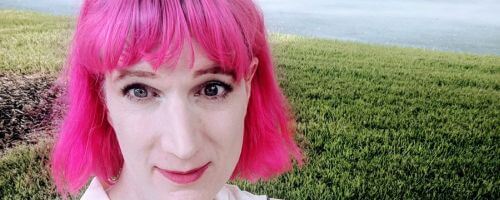 Charlie Jane Anders is an American author of science fiction and fantasy novels and stories. She has won the Nebula, Locus, and Crawford awards for her novel All the Birds in the Sky. Her short stories have appeared in Tor.com, Wired Magazine, Slate, Tin House, Conjunctions, Boston Review, Asimov's Science Fiction, The Magazine of Fantasy & Science Fiction, McSweeney's Internet Tendency, ZYZZYVA, and more. Charlie lives in San Francisco, California with her partner, Annalee Newitz.
Charlie Jane Anders made her debut as a published in 2006 with the non-fiction book She's Such a Geek. Her first novel was All the Birds in the Sky, published in 2016. Below is a list of Charlie Jane Anders' books in order of when they were originally released:
Publication Order of Universal Expansion Books
Publication Order of Standalone Novels
Publication Order of Short Stories/Novellas
Publication Order of Short Story Collections
Publication Order of Non-Fiction Books
Publication Order of Apocalypse Triptych Anthology Books
Publication Order of Some of the Best from Tor.com Books
Publication Order of Anthologies
Note: She's Such a Geek was edited with Annalee Newitz.
If You Like Charlie Jane Anders Books, You'll Love…
Charlie Jan Anders Synopses: The Fermi Paradox is Our Business Model by Charlie Jan Anders is a 17-page short story. Jon and Toku travel the universe suspended in Interdream, only waking up to check up on certain business ventures. It sounds simple. Until one of the business ventures, something called "Earth," objects.
Six Months, Three Days is a 33-page short story by Charlie Jane Anders. Doug and Judy have both had a secret power all their life. Judy can see every possible future, branching out from each moment like infinite trees. Doug can also see the future, but for him, it's a single, locked-in, inexorable sequence of foreordained events. They can't both be right, but over and over again, they are. Obviously these are the last two people in the world who should date. So, naturally, they do.
Order of Books » Authors » Order of Charlie Jane Anders Books