Order of Christopher Valen Books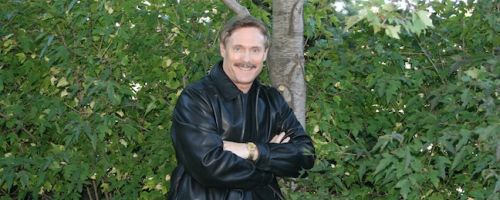 Christopher Valen is an American author, best known as the creator of the John Santana series of books that started with White Tombs. In addition to his writing career, he also teaches as a college professor and enjoys travel.
Valen had an interest in writing from a young age, first becoming hooked on the Hardy Boys. He ended up studying to be a teacher in college and went on to work as a high school teacher and principal before becoming a college professor. He didn't get serious about writing until he took a course from author Will Weaver which set him on the way to publishing these novels. He lives in the Twin Cities which is a big part of his novels as well.
Publication Order of John Santana Books
| | | |
| --- | --- | --- |
| White Tombs | (2008) | |
| The Black Minute | (2009) | |
| Bad Weeds Never Die | (2011) | |
| Bone Shadows | (2012) | |
| Death's Way | (2014) | |
| The Darkness Hunter | (2015) | |
| Speak For The Dead | (2017) | |
| The Price Of Life | (2021) | |
Publication Order of Standalone Novels
If You Like Christopher Valen Books, You'll Love…
The first book in the John Santana series is White Tombs. This book introduces us Detective John Santana as he is investigating the murder of a member of the high-profile community. The case ends up being far more than he bargained for though as he is hunted by an assassin and suspects are being murdered before they can be question. The bosses want him off the case, but he made a promise to the dead man's wife and he plans on keeping it and solving the case.
Valen followed that book up with The Black Minute. This one starts with the body of a young Hmong woman found on an island on the Mississippi River. The routine case turns out to be anything but as the investigation turns into something far more sinister. Filled with political intrigues and deadly secrets, this is a great follow-up on the first novel as it is filled beginning to end with action and tension.
Order of Books » Authors » Order of Christopher Valen Books