Order of Cora Carmack Books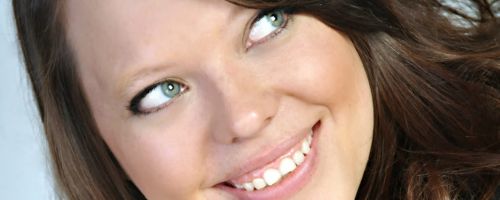 Cora Carmack is twenty-something writer who enjoys writing about twenty-something characters, placing them in the most awkward situations and then attempting to help get the character a boyfriend from it. She believes that awkward people need love too! Cora is a USA Today and New York Times best selling author and confessed nerd.
She has done many things throughout her twenty-something life, boring job like working in retail, stressful jobs in teaching, fun jobs working in a theatre and her dream job, writing!
Publication Order of Losing It Books
Publication Order of Losing It Short Stories/Novellas
Publication Order of Rusk University Books
Publication Order of The Muse Books
Publication Order of Stealing Storms/Stormheart Books
If You Like Cora Carmack, You'll Love…
Cora Carmack Synopsis: Inspire by Cora Carmack the first book in The Muse series. As an immortal muse, living with one purpose, to inspire Kalliope doesn't have any other choice. She uses artists, actors, musicians to survive as they use her to advance their art. Kalliope moves from one to the next, never staying long enough to get attached to any one person. She yearns for a normal life, having spent thousands of years living lie after lie she wants something different, something real. Wilder Bell feels more real than anything else she's had in her long existence and the best part is he is not an artist and doesn't want to use her for the gifts she possesses. Her presence may advance and inspire but it can also destroy and lead to madness, the risk of her staying with Wilder for very long.
Order of Books » Authors » Order of Cora Carmack Books