Order of Dave Bara Books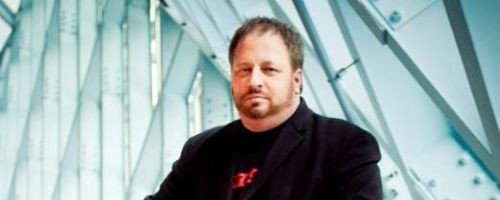 Dave Bara is an American author of science fiction novels. He writes the Lightship Chronicles series. Born at the dawn of the space age, Dave grew up watching the Gemini and Apollo space programs on TV. He dreamed of becoming an astronaut some day. This would later spill over into an interest in science fiction, watching television shows like Star Trek, Lost in Space, The Outer Limits and The Twilight Zone. In his teens, he would read authors like Isaac Asimov, Arthur C. Clarke, Frederick Pohl, Larry Niven, Jerry Pournelle, Gordon Dickson and Joe Haldeman. From here, he would begin writing, and keep at it throughout his college years, and eventually, the Lightship Chronicles began to take form.
Dave Bara became a published novelist in 2012 with his debut novel, Speedwing. Below is a list of Dave Bara's books in order of when they were first released:
Publication Order of Lightship Chronicles Books
Publication Order of Second Empire Books
Publication Order of Trinity Books
Publication Order of Void Books
Publication Order of Standalone Novels
Publication Order of Anthologies
If You Like Dave Bara Books, You'll Love…
Dave Bara Synopsis: Speedwing is a standalone novel by Dave Bara. 16-year-old Ethan Cochran is a lot like any other high school kid his age; he plays football, he has a girlfriend, he goes to proms. But when he graduates two years early, instead of going to college or learning the family business, Ethan does something a bit different; he volunteers to be a fighter pilot in the Colonial Sector Navy. Once in the Navy, Ethan finds things aren't what he expected. The alien Kalian are aggressively pushing humans off of their original twelve colonies. WorldGov, a coalition of business and government that runs the Earth and keeps it a paradise, is out in the colonies exploiting their resources and leaving environmental disasters behind. And the colonists? They aren't really the happy pioneers portrayed on TV, more like grumpy conscripts. Despite his reservations Ethan is commissioned to pilot the navy's most powerful weapon of defense against the Kalian, the Speedwing. Along with his friends Meredith and Sono they fight to defend the Earth from these hostile invaders. Things take a turn for the worse when Ethan is shot down and captured by a Kalian. Only then does he discover more unpleasant truths; his "alien" captor is a friend, and the Kalian are all too human.
Order of Books » Authors »