Order of Don Pendleton Books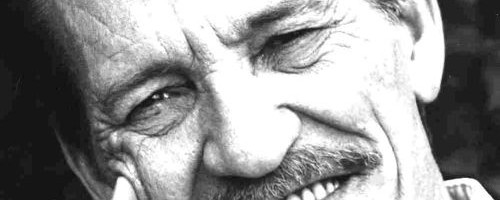 Don Pendleton (1927-1995) was an American author of action-adventure, thriller and detective fiction novels as well as non-fiction books. Most of the novels published under the name are using "Don Pendleton" as a house name, featuring characters created by Pendleton – most notably, Mack Bolan: The Executioner and Stony Man. On his own, he wrote the Ashton Ford, Joe Copp and Stewart Mann series. Pendleton served in the U.S. Navy during World War II and the Korean War. He would later go on to work as an air traffic control specialist and then as an engineering administrator at NASA.
Don Pendleton became a published author in 1960 with Frame Up, Fresno (writing as Stephan Gregory). His first novel written under his own name was Revolt!, published in 1968. The final novel he wrote was Takedown, published in 1994, although novels written under his name continue to be published. Below is a list of Don Pendleton's books in order of when they were originally released:
Publication Order of The Executioner Books
(with Roland J. Green)
Publication Order of Ashton Ford Books
Publication Order of Joe Copp Books
Publication Order of Mack Bolan Books
(with Gayle Lynds, Dennis Lynds, Mel Odom, Roland J. Green, , David Robbins)
Publication Order of Phoenix Force Books
Publication Order of Stewart Mann Books
Publication Order of Stony Man Books
(with)
Publication Order of Standalone Novels
Publication Order of Non-Fiction Books
Publication Order of Able Team Books
Notes: Pendleton wrote most of the Executioner novels up until Violent Streets, the 41st book in the series. The exceptions were Sicilian Slaughter by Jim Peterson, The New War by Saul Wernick and Double Crossfire by Steven M. Krauzer. Following Violent Streets, the series was written by a series of ghost writers.
Stony Man Doctrine is considered book 1 of both the Stony Man and Mack Bolan (aka Superbolan) series. It was the only Stony Man book Don himself wrote and one of two that he wrote in the Mack Bolan series (along with Takedown, which was book 34).
The Phoenix Force series was co-authored with Gar Wilson. The novels Revolt! and The Godmakers were written as Dan Britain. Roulette, To Dance With Angels and Whispers From the Soul were written with Linda Pendleton.
If You Like Don Pendleton Books, You'll Love…
Shop Worldwide: Amazon.com | Amazon.co.uk | Amazon.ca
Order of Books » Authors »