Order of Gabrielle Zevin Books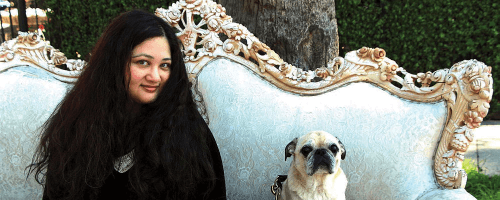 Gabrielle Zevin is an American author and screenwriter. She is a New York Times and USA Today bestseller. She earned her English degree from Harvard University in 2000. She has won the Southern California Independent Booksellers Award for Fiction and the Japan Booksellers' Prize for her novel The Storied Life of A.J. Fikry. Her novel Young Jane Young won the Southern Book Prize. Elsewhere won the Borders Original Voices Award, the Ulmer Unke, and the Sakura Medal. Gabrielle lives in Los Angeles, California.
Gabrielle Zevin made her debut as a novelist in 2005 with the novel Margarettown. Below is a list of Gabrielle Zevin's books in order of when they were first released:
Publication Order of Birthright Books
| | | |
| --- | --- | --- |
| All These Things I've Done | (2011) | |
| Because It Is My Blood | (2012) | |
| In the Age of Love and Chocolate | (2013) | |
Publication Order of Standalone Novels
| | | |
| --- | --- | --- |
| Margarettown | (2005) | |
| Elsewhere | (2005) | |
| Memoirs of a Teenage Amnesiac | (2007) | |
| The Hole We're in | (2010) | |
| The Storied Life of A.J. Fikry | (2014) | |
| Young Jane Young | (2017) | |
| Tomorrow, and Tomorrow, and Tomorrow | (2022) | |
If You Like Gabrielle Zevin Books, You'll Love…
Gabrielle Zevin Synopses: Elsewhere is a YA novel by Gabrielle Zevin. Elsewhere is a place with a warm breezy climate, with excellent beaches. It's quiet and peaceful. You can't get ill or age. Wanting to see new paintings by Picasso? Swing by one of Elsewhere's museums. Need to talk to someone about your problems? Swing by Marilyn Monroe's psychiatric practice.
Elsewhere is where fifteen-year-old Liz Hall ends up, after she has died. It is a place much like Earth, yet completely different. Here Liz will age backward from the day of her death until she becomes a baby again and returns to Earth. But Liz wants to turn sixteen, not fourteen again. She wants to be able to drive. She wants to graduate from high school and go to college. And now that she's dead, Liz is being forced to live a life she doesn't want with a grandmother she has only just met. And it is not going well. How can Liz let go of the only life she has ever known and embrace a new one? Is it possible that a life lived in reverse is no different from a life lived forward?
Memoirs of a Teenage Amnesiac is a standalone YA novel by Gabrielle Zevin. If Naomi had picked tails, she would have won the coin toss. She wouldn't have had to go back for the yearbook camera, and she wouldn't have smashed her head on the steps. She wouldn't have woken up in an ambulance with amnesia. She certainly would have remembered her boyfriend, Ace. She might even have remembered what made her fall in love with him to begin with. She would get why her best friend, Will, calls her "Chief." She'd know about her mom's new family. She'd know about her dad's fiancée. She wouldn't have met James, the boy with a questionable past and an even worse future, who tells her he once wanted to kiss her. She wouldn't have wanted to kiss him back. But Naomi picked heads.
The Storied Life of A.J. Fikry is a standalone novel by Gabrielle Zevin. Hanging over the porch of the tiny New England bookstore called Island Books is a faded sign with the motto "No Man Is an Island; Every Book Is a World." A.J. Fikry, the ill-tempered owner, is about to discover just what that truly means.
A.J. Fikry's life hasn't gone as planned. His wife has passed, his bookstore's sales are beyond poor, and now his prized possession, a rare collection of Edgar Allan Poe poems, has been stolen. He doesn't even receive any pleasure from the books in his store anymore. These days, A.J. can only see them as a sign of a world that is changing, and fast.
Soon, a mysterious package appears at the bookstore. It's a small package, but heavy. It's that unexpected arrival that gives A.J. the opportunity to make his life over, the ability to see everything anew. It doesn't take long for the locals to notice the change overcoming him or for a determined sales rep named Amelia to see her curmudgeonly client in a new light. The wisdom of all those books again becomes the lifeblood of A.J.'s world and everything twists into a version of his life that he didn't see coming.
Order of Books » Authors » Order of Gabrielle Zevin Books