Order of K. Eason Books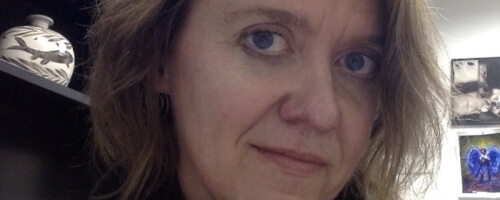 K. Eason is an American author best known for writing the On the Bones of Gods and The Thorne Chronicles series of books.
In addition to her writing, K. Eason is a lecturer at the University of California, Irvine where her topics include zombie apocalypse, Aristotelian ethics, and Beowulf . She earned two degrees in English literature in her own education before deciding to stop writing about other people's stories and to start writing her own.
Publication Order of On the Bones of Gods Books
Publication Order of The Thorne Chronicles Books
Publication Order of The Weep Books
If You Like K. Eason Books, You'll Love…
Enemy is the first book in the On the Bones of Gods series. The story follows Snow, a half-blood assassin who is dangerous with her blade and a conjurer who can manipulate shadows. She is many things, but she is not trusting at all and only looks out for herself. When a stranger helps her in escaping two Republic soldiers, she finds herself very suspicious of this man. Veiko hears the dead and he doesn't have many allies himself. The two of them will form an alliance when they uncover a conspiracy that could tear them apart. Snow will be given an impossible choice: her partner or the Republic.
The Thorne Chronicles series starts with How Rory Thorne Destroyed the Multiverse. Rory is a princess with thirteen fairy blessings including one that allows her to see through flattery and platitudes. She has dreams of inheriting her father's throne one day, but that is out the window when her father is assassinated and her mother gives birth to a son. Rory is then betrothed to a prince from a distant world and is set off. Shortly after her arrival, Rory finds a plot to unseat her newly bethothed and take his throne. Now Rory must outmaneuver the unscrupulous minister who has planned the coupe and rescue her prince.
Order of Books » Authors »