Order of Karin Slaughter Books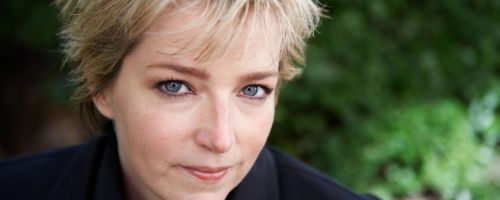 Karin Slaughter is an American novelist who won the Dagger Award from the Crime Writers' Association for Best Thriller Debut of 2001. Slaughter is a native of Georgia, which is where she sets her novels. She started out with two series – Grant County and Will Trent and eventually brought the characters together in the Georgia series.
Karin has been a published author since 2001 when she began her Grant County series. Below is a list of Karin Slaughter's novels in publication order and in chronological order:
Publication Order of Andrea Oliver Books
Publication Order of Grant County Books
Publication Order of Will Trent Books
Publication Order of Georgia Books
Publication Order of Good Daughter Books
Publication Order of Standalone Novels
Publication Order of Short Stories/Novellas
Publication Order of The MatchUp Collection Books
Publication Order of Anthologies
Notes: Beyond Reach is known as Skin Privilege internationally. Undone is known as Genesis in the United Kingdom.
If You Like Karin Slaughter Books, You'll Love…
Karin Slaughter Synopses: Martin Misunderstood is a standalone title by Karin Slaughter. Martin Reed, who is obsessed with crime fiction, is the proverbial butt of everyone's jokes. He has become resigned to the world he lives in, working as a glorified accountant at Southern Toilet Supply while still living with his irritable mother. Bullies from his school now target him at work, women still reject him, and his archenemy is now his supervisor. But when he goes to work one morning, the police are already there. The brutal murder of a coworker has left her body in a ditch. Additionally, the overwhelming evidence points to Martin, particularly when he is unable or unwilling to admit having an alibi. Things really go against Martin when a second victim is found in the company bathroom. The pretty and sympathetic Detective Anther Albada is the only bright spot on his otherwise bleak horizon, but even she is beginning to doubt his innocence. Is Martin responsible? Or just misunderstood?
Cop Town by Karin Slaughter is a standalone novel. Atlanta, 1974. Kate Murphy wonders if her first day on the job will also be her last as the city's police department is rocked by a brutal murder and a furious manhunt. She is determined to make her own way and defy her privileged upbringing by wearing a badge and carrying a gun. However, life will not be easy for a beautiful young woman in the macho world of the Atlanta Police Department, where even the female officers show little mercy to rookies. Given that a beloved police officer has been shot to death, his blue brothers are out for blood, and the city is on the verge of war, it is also the worst day to begin.
The force's female members aren't the only ones feeling the heat. In order to demonstrate her worth to their pessimistic eyes, Maggie Lawson joined the ranks with her brother and uncle. Their rage, hurt, and pride finally boil over when she and her new partner, Kate, are kicked out of the citywide search for a cop killer. They will pursue their own line of investigation, putting everything at risk as they venture into the city's darkest parts, with a killer poised to strike again.
Pretty Girls is a standalone novel by author Karin Slaughter. Julia, Claire and Lydia's adolescent sister, vanished without a trace more than two decades ago. Since then, the two women have not spoken to one another, and their lives are now completely distinct. Claire is a millionaire's glamorous trophy wife in Atlanta. Dating an ex-con, Lydia, a single mother, struggles to make ends meet. However, neither has recovered from the horror or the pain of their shared loss, which is cruelly shattered when Claire's husband dies.
A teenage girl went missing and a middle-aged man was murdered almost 25 years apart: What might link them? The surviving sisters make a cautious truce and look to the past to discover the truth. They discover the secrets that destroyed their family all those years ago and the possibility of retribution and vengeance in unexpected places.
Order of Books » Authors »
7 Responses to "Order of Karin Slaughter Books"