Order of Katie Ashley Books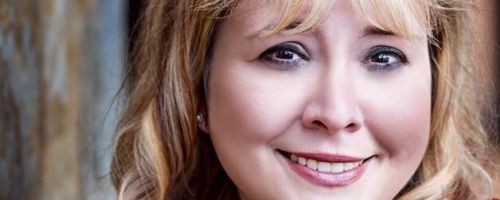 Katie Ashley is an American author of New Adult and adult contemporary romance novels. She writes the Proposition and Runaway Train series. She is a New York Times, USA Today and Amazon bestselling author. Katie has a BA in English, a BS in Secondary English Education, and a Masters in Adolescent English Education and spent over a decade teaching middle school and high school English. She left in order to become a full-time novelist in December 2012. Katie's interests include Pinterest, The Golden Girls, Harry Potter, Shakespeare, Supernatural, Designing Women and Scooby Doo. She lives outside Atlanta, Georgia with her daughter and her dogs.
Katie Ashley made her debut as a novelist in 2012, publishing three novels that year. Below is a list of Katie Ashley's books in order of when they were originally released:
Publication Order of Proposition Books
Publication Order of Runaway Train Books
Publication Order of Vicious Cycle Books
Publication Order of Chronicles Of A Dom Books
Publication Order of Jacob's Ladder Books
Publication Order of Running Mate Books
Publication Order of Green Valley Library Books
(with Cathy Yardley, L.B. Dunbar, Nora Everly)
Publication Order of Standalone Novels
Publication Order of Anthologies
If You Like Katie Ashley Books, You'll Love…
Katie Ashley Synopsis: Nets and Lies is a standalone novel by Katie Ashley. Tall and awkward, Melanie Reeves finds her saving grace through basketball. Not only is she captain of the varsity team, she's the pride of Coach Thompson, who holds the keys to a college scholarship. Melanie has also found 'courtly' love with Will, Coach T's handsome, ball-playing son. When Melanie is on the court, everything is perfect… until she is forced to face an opponent who goes by her own set of rules. Jordan Solano's power lies in her beauty and sex appeal. Never afraid of breaking the rules, she engages in a scandalous flirtation with the school's married basketball coach. But the flirtation quickly turns into accusation, and Coach T's job and reputation are placed in jeopardy after Jordan charges him with rape. Jordan's own reputation has the school administration unwilling to believe her. That is, until she makes a startling claim – she's not the only victim. Suddenly, all eyes are on Melanie, and it isn't for her amazing free-throws. A man's job, a girl's reputation, and her boyfriend's entire world now rest in Melanie's hands. She has to decide: keep her secrets and protect her future, or put an end to the lies… and lose everything.
Order of Books » Authors » Order of Katie Ashley Books